Goo Goo Dolls is releasing their first Christmas album on October 30th
September 1st, 2020 under Christmas Music. [ Comments:

none

]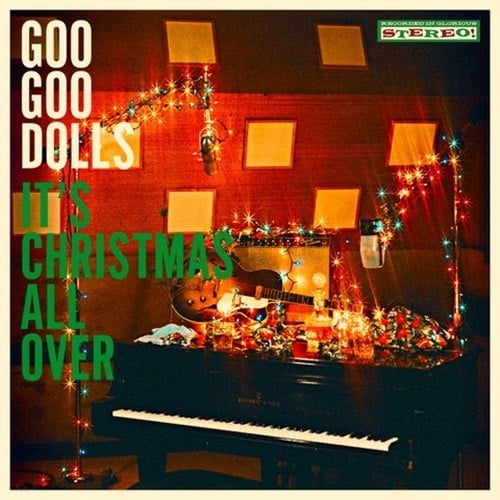 Even though the Goo Goo Dolls have been around for almost 25 years and recorded 12 studio albums, they have never released a holiday one. That is, until this year.
On October 30th, the band will be releasing It's Christmas All Over. The CD features several classic holiday tunes along with two original songs.
Why now? They say, " the album promises to deliver a much-needed warmth and hope to 2020." There is something about their music, that makes me feel calm and happy. John Rzeznik's voice is calming, and that is something we all need now as we continue to deal with the coronavirus pandemic.
On that note, the record was recorded during the lockdown.
Christmas will be a lot cheerier this year because so many artists are releasing holiday albums like Dolly Parton or virtual holiday concerts like Josh Groban.

---
Hallmark adds a Rose Nylund ornament to its Christmas Keepsake Collection
August 25th, 2020 under Betty White, Christmas Music, Hallmark. [ Comments:

none

]

Christmas is coming early this year because Hallmark added a Christmas Keepsake Ornament we will want to hang on our trees. They are adding a talking Rose Nylund ornament to their collection. That's right. She says five of her best lines from The Golden Girls. Before you ask, yes, they are about St. Olaf.

While it does not look exactly like Betty White (more like Barbara Billingsley), it is close enough for me to need to hang her from the pine tree. Although, she is such an angel, I might put her on top.

The ornament is available to pre-order for $19.99 and will start shipping out on October 5th. Don't wait because it will be gone faster than a cheesecake in their kitchen.

---
Did you know that there is a celebrity Christmas Con in July?
February 12th, 2020 under Christmas Music. [ Comments:

none

]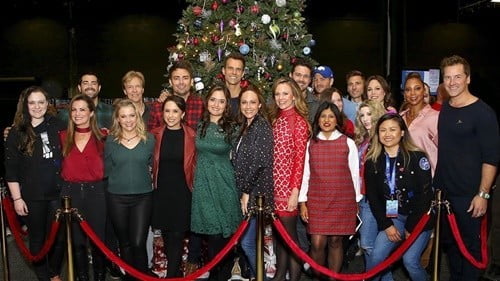 Last night, while I was checking out Instagram, I saw that Chad Michael Murray was attending something call Christmas Con in July. I was like, what the freak is that? Therefore, I decided to find out.
Several celebrities, from the biggest Christmas movies, get together and sign autographs. Not only that, there are vendors selling stuff for the holidays. It is literally Christmas in July.
I don't know if it is to get us in the spirit of the season or the actors? I say it as much for them as us because it is around that time of year that they start filming the movies that start airing around Halloween.
Christmas Con takes place on the weekend of July 17th at the Pasadena Convention Center, and you can get tickets here.

---
This has to be the most annoying Christmas decorated house
December 19th, 2019 under Christmas Music. [ Comments:

1

]

Every area has that one family who over decorates their house with thousands of lights for Christmas. The lights you can see from the International Space Station and everyone hates them. As annoying as all of those people, the Hinojosa family from Boerne, Texas, might be the worst ones. That is because they timed the lights to dance to Baby Shark.
Hopefully, the family did not have the music playing from the loudspeakers, and the only way you can hear it is on the car radio. If not, then their neighbors will be putting a lot of coal in the stockings.

---
The cast of Star Trek: The Next Generation sings Let It Snow
December 9th, 2019 under Christmas Music, Star Trek. [ Comments:

none

]
Back in 1945, Let It Snow was released for the first time. Seventy-Four years later, the cast of Star Trek: The Next Generation is giving it their own twist of the tune thanks to Markeia McCarthy.
Instead of Let It Snow, the mashup changes the chorus to Make It So. One of the show's catchphrases. At least, I am assuming so because I did not watch it. Although, this video makes me want to check out the show.
I love it when people do these mashups. I am grateful that they have the time and brain cells to handle it.

---