Yeardley Smith has seen better days
August 24th, 2021 under Better Days, The Simpsons. [ Comments: none ]
Yeardley Smith shared a photo of herself with her neck slashed, so who else besides Bart Simpson would want to do that his sister, Lisa? We don't know. We will just have to go see her horror movie, Possessions, which she is also an executive producer on, to find out.
Now let's talk about what a great job the makeup department did. It really looks like someone cut her open from ear to ear.

---
The lockdown has not been kind to Sebastian Stan
December 21st, 2020 under Better Days, Sebastian Stan. [ Comments: none ]

When 2020 started off, Sebastian Stan had a full head of hair and looked like a man in his 30's. That was then. Now, he is balding with a grey half goatee, dark circles under his eyes, and wrinkles.

Some of us will come out of this pandemic looking better; Stan is not one of us. Granted, his new look is for a movie and not going stir crazy. Ours is a fantasy because we all look worse for wear.

---
David Boreanaz has seen better days
October 7th, 2020 under Better Days, David Boreanaz. [ Comments: none ]

David Boreanaz is back filming SEAL Team, and it looks like it is already taking its toll on him. The actor, who has played a Vampire and FBI agent, was seen with bruises all over his face on the military drama. What happened? We will find out when the show comes back to CBS later this year.

---
Steve Guttenberg has seen better days
January 28th, 2020 under Better Days. [ Comments: none ]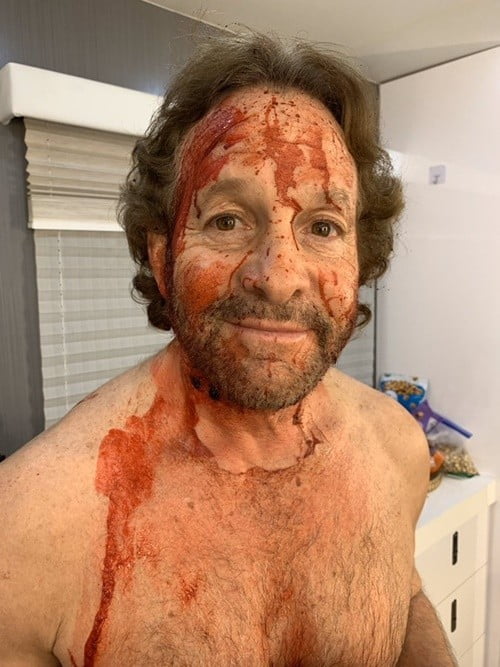 Steve Guttenberg saw some rough days on the set of the Police Academy movies, and it looks like he had a really tough day on his new movie. He did not say what it is about, but it left him covered in blood. Thus, I am assuming it is a horror film.
What is not a horror, is his chest. Can you believe that shirtless man is 61 years old? Who knew he had that body under his clothes?

---
Jamie Lee Curtis has seen better days
October 8th, 2019 under Better Days, Halloween, Jamie Lee Curtis. [ Comments: 3 ]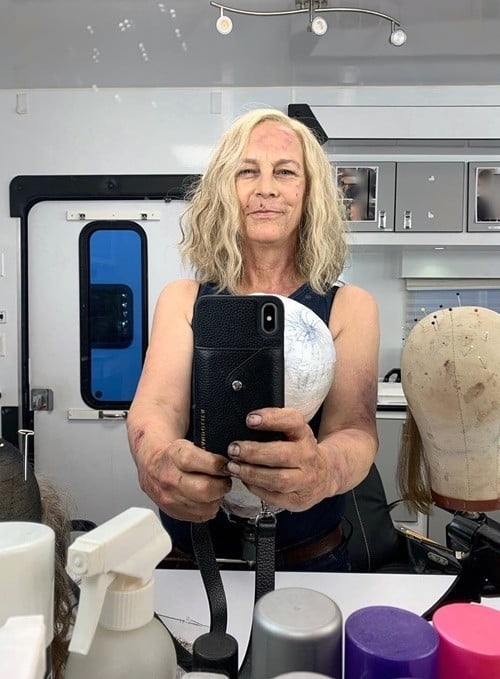 James Lee Curtis shared this photo with us today and I think we can all agree that she has seen better days. Not only has she seen them, so has Lauri Strode.
I bring that up because she is back filming another Halloween movie. When the last movie left off, she and her brother Michael Myers had another one of their fights. Which is why she looks so beat up. When your brother is a psychotic serial killer and it is your mission to take him down, you are going to like crap the next day.
While Strode will be all grumpy for obvious reasons, Curtis can still manage to put a smile on her face.
Halloween Kills is out next Halloween.

---