Madonna's tribute to Aretha Franklin is all about Madonna
August 20th, 2018 under Aretha Franklin, Madonna, VH1/MTV. [ Comments: none ]

Tonight at the VMAs, they wanted to pay tribute to Aretha Franklin. They thought, who can we get to it do it? Let's see who is the oldest person here? Steven Tyler, yes he is the oldest but not him. What about Madonna? She is 60 and from Detroit, she would be perfect.
Perfectly awful that is because she made the speech all about her. She revealed that singing (You Make Me Feel) Like a Natural Woman helped her at an audition when she did not have a song prepared. Who cares? It is not always about Madonna. To her yes, to us no.
Madge better hope that Aretha is happy heaven. If not, you know she will be haunting her for that memoriam.
Then again, Madonna might be upset because Aretha's death upstaged her 60th birthday on Thursday. Madonna probably thought it was going to be all about her but instead it was all about Aretha's death day.
UPDATE: To see the full "tribute," at the VMAs, then click here!

---
RIP Aretha Franklin
August 16th, 2018 under Aretha Franklin, Obits. [ Comments: none ]











Aretha Franklin passed away this morning at the age of 76 from pancreatic cancer in her beloved home of Detroit. Her family told WDIV, "In one of the darkest moments of our lives, we are not able to find the appropriate words to express the pain in our heart. We have lost the matriarch and rock of our family. The love she had for her children, grandchildren, nieces, nephews, and cousins knew no bounds."
The statement continued: "We have been deeply touched by the incredible outpouring of love and support we have received from close friends, supporters and fans all around the world. Thank you for your compassion and prayers. We have felt your love for Aretha and it brings us comfort to know that her legacy will live on. As we grieve, we ask that you respect our privacy during this difficult time."
The Queen of Soul demanded our R-E-S-P-E-C-T and she got it with a voice that could tame the wildest of beasts. Because the power of her vocals made you stand up and take notice. Like a lion's roar, she commanded an audience with it. Which is why people of all ages have adored her throughout her 60+ year career.
Today, let's belt out her songs like Think, I Say a Little Prayer, Chain of Fools, (You Make Me Feel Like) A Natural Woman and so on. Let our voices make her journey on the Freeway of Love up to heaven be so much easier. Then when she gets there George Michael will meet her at the Pearly Gates and they will sing their duet I Knew You Were Waiting (For Me).

---
BTWF: Aretha Franklin in Room 222
August 13th, 2018 under Aretha Franklin, Before They Were Famous, MeTV. [ Comments: none ]

Before Aretha Franklin got The Blues Brothers to Think, she was getting the teachers and a student of Room 222 to do it. Aren't you just in awe of the then 29-year-old's vocals in that 1972 episode?
While I know she was already an established singer at this point, this is her scripted role and the only she ever did for television. MeTV has a little more information about her appearance on a very busy night of musical television.

---
Aretha Franklin demands RESPECT with this look!
October 23rd, 2013 under Aretha Franklin. [ Comments: none ]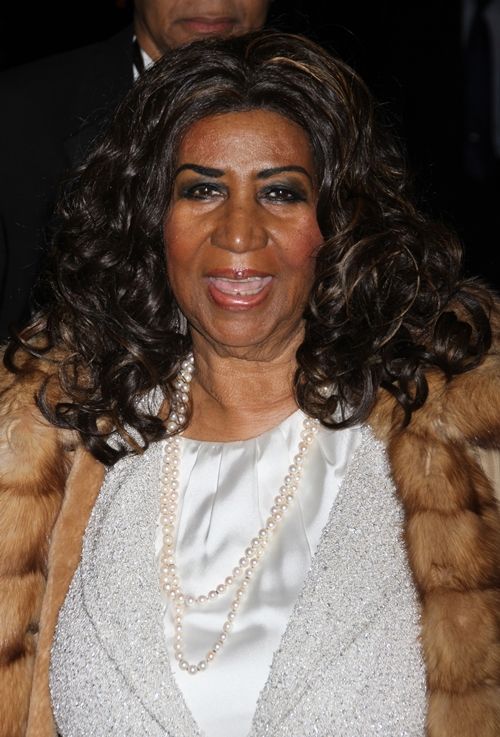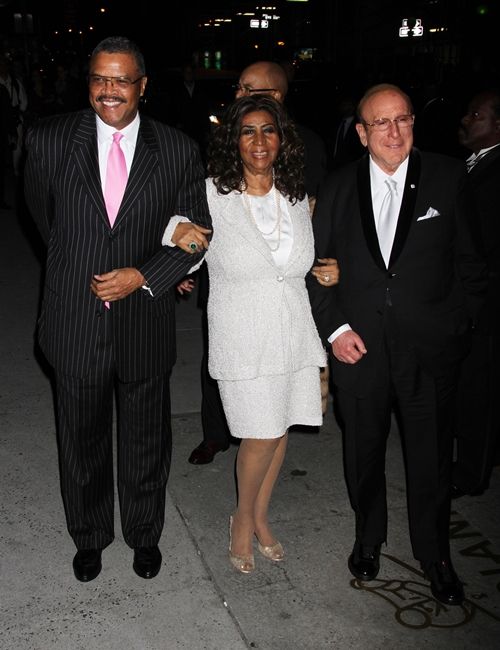 Fame Flynet
Aretha Franklin attended The 30th Annual Night Of Stars yesterday and not only was she the Queen of Soul there, she was also the Queen of the Ball. Can you believe she is 71 years young because she is looking the best that we have seen her look in years!

---
I can't get used to thinner Aretha Franklin
March 24th, 2011 under Aretha Franklin. [ Comments: 1 ]

WireImage
Seriously I know when Aretha Franklin was younger, the Queen of Soul was skinny but for my whole life I have always known her not to be. Now that she has lost all that weight, I can't get used to her new look. I am not saying that she doesn't look good and at least for her man, who she is using as a fur coat rack, she still has her huge chest.

---