Single Drunk Female got some sobering news
June 30th, 2023 under Freeform. [ Comments: none ]
Freeform was giving out bad news today, and Single Drunk Female and The Watchful Eye were the recipients of it. According to Deadline, both shows were cancelled.
SDF was about Samantha Fink's (Sofia Black-D'Elia) journey as she goes from being an alcoholic to being sober and the daily struggle that goes with it. It was a great show with the perfect mix of humor and reality. Too bad it won't get a third season because it deserved it.

---
Raise your glass with a nonalcoholic drink to Single Drunk Female S2
April 13th, 2023 under Freeform, Hulu. [ Comments: none ]
Single Drunk Female is back on Freeform and Hulu, and Sam (Sofia Black-D'Elia) will undergo many changes this season. And we are there to watch her try to get used to her second year of sobriety.
Last season, we got to know Sam Finke, who was forced to get sober after smacking her boss in the face with a phone. That action led to her getting arrested and losing her job. Her ex-boyfriend is marrying her ex-best friend. Her mom is helicoptering her, and it is not letting Sam grow. That first year is the hardest, and she somehow made it through.
Welcome to Sam's second year of sobriety. She is loving her job, and her boss seems ready to let her do more. That is until he gets replaced by someone from her past. And that person puts a wrench into everything.
If that doesn't make things difficult enough, she and her mom (Ally Sheedy) are going to have boundary issues that will destroy their relationship. Is it irreparable?
The good news is that Sam is dating. The bad news, it is having its up and downs. That, and she has so many exes in her life.
It seems like everyone is leaving, including Olivia (Rebecca Henderson), her pregnant sponsor, who needs to move away because she is going to be on bed rest for her pregnancy. Don't worry; Olivia will hook her up with her a new sponsor. And that might not be a good thing because she is out there and not really good at it.
With all of that going on. At least she has her friends Brit (Rebecca Henderson) and Felicia (Lily Mae Harrington) by her side. However, they are going through their own things. Brit is going through her divorce with Joel (Charlie Hall), and Felicia is getting used to having a new boyfriend.
It is almost like Sam is finally the sane one, and everyone else around her is losing it. Will that cause her to do the same?
Tune in every Wednesday night at 10p on Freeform to find out. Or, if you need to know now, you can stream the whole season on Hulu.
And you will want to watch it because it is just that good. Every episode is so fast-paced that you feel like if you blink, the episode will be over. And you don't want to miss a single second.

---
The Bold Type was renewed for a final season
January 28th, 2021 under Freeform. [ Comments: none ]

Freeform announced today that The Bold Type will be back for a fifth season. However, it will be the drama's final season.
"It has been a joy to watch Kat, Jane and Sutton live out their lives on screen over the last four seasons and become an inspiration for so many young women along the way," said Universal Television president Erin Underhill. "This show will always hold a special place in my heart for its authenticity and ability to provoke meaningful conversations with each episode. I want to thank Wendy Straker Hauser and all the writers for telling these amazing stories that will undoubtedly live beyond the pages of Scarlet Magazine."
"'The Bold Type' has been a gift that has truly changed my life. I spent my twenties in New York City working in magazines, so in many ways the show feels very personal to my experiences," added showrunner and executive producer Wendy Straker Hauser. "I have truly loved writing this show and living in this world. I will miss it terribly, but I am so grateful for the opportunity and glad to know it's been a comfort to so many people out there."
What can we expect for the farewell season? The trio will find a way to leave their mark on the world. How will they do it? We will have to tune in to find out.
When it comes to the show ending, it has been a long time coming. It has felt forced for the last two seasons.
Are you going to miss The Bold Type?

---
Freeform is doing a gift wrapping game show!
August 27th, 2019 under Freeform. [ Comments: none ]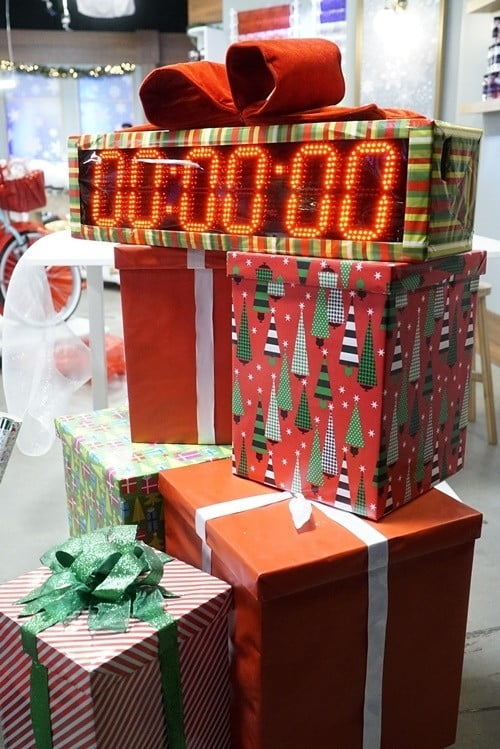 There are game shows that are dedicated to cooking and baking holiday challenges. They also have contests to see who can decorate their homes the best and brightest for Christmas. This year, Freeform is getting into the mix with a gift wrapping challenge with Wrap Battle. Sheryl Underwood will host while Carson Kressley and Wanda Wen will judge.
Nine contestants will battle it out to see who can come up with the most creative way to turn an ordinary gift into something extraordinary. At the end of the six weeks, one person will bring home $50,000 and their own custom wrapping paper to be sold by Paper Source in 120 stores.
Since I cannot wrap a present to save my life, I will watch to see if I can learn something, anything that will help me better wrapper. Gift wrapping is a work of art and about time it had its own competition show.

---
Looks Life Size 2 is happening but without Lindsay Lohan
July 9th, 2018 under Freeform, Tyra Banks. [ Comments: none ]

Tyra Banks and Freeform announced today that Life Size 2 is finally happening this holiday season on Freeform, but there was something missing from the press release. That thing is Lindsay Lohan. Instead, this movie is starring grown-ish's, Francia Raisa.

According to the press release, "Raisa will play Grace Manning, the confident and funny CEO of Marathon Toys, a huge toy company started by her mother that is most famous for manufacturing the iconic Eve doll. Grace is also a hot mess in the middle of her quarter-life crisis and realizing that she is in over her head as CEO. To make matters worse, her wild-child ways are causing the company's stock to plummet." Then they added who is also guest starring in the telemovie, "Gavin Stenhouse as Grace's potential love interest Calum; Shanica Knowles as Tahlia and Hank Chen as Brendan, who are Grace's best friends; along with Alison Fernandez as Lex, Grace's young next-door neighbor."

Missing, as you can see, is Lohan, which makes me wonder is worth making without her? To me, Life Size is more Lohan than Banks. Although, I have admired Raisa since she was brilliant on The Secret Life of an American Teenager, so I am torn.

How do you feel about this news?

---