Jenna Dewan finally had her baby
March 10th, 2020 under Babies. [ Comments:

none

]

I don't know about you, but I was kind of sick of hearing about Jenna Dewan's pregnancy. Well, we will not be hearing about it anymore. That is because she had her son with fiancé Steve Kazee over the weekend.

The actress posted the above photo and wrote, "And just like that, our hearts exploded into all of eternity and beyond ❤️🌈❤️ Welcome to the world you little angel! ❤️ Callum Michael Rebel Kazee 3/6/20."

This is her second child. She has a 6-year-old daughter, Everly, with her ex-husband Channing Tatum.

Now, that she had her baby, we can put all of our focus on Katy Perry's growing bump.
---
Amanda Schull's newborn takes Center Stage
March 10th, 2020 under Babies. [ Comments:

none

]

Amanda Schull is a mom, and her Center Stage co-star Ethan Stiefel, is not the dad. Actually, her husband, of 8 years, George Wilson, is the father of their son, who they welcomed on Febraury 25th.

The Suits' star told People, his name is George Paterson Wilson VI, and they "are going with Paterson, but accepting any and all nickname suggestions!" I suggest they go with Patter as in the patter of little feet.

Can you tell that Center Stage is one of my favorite movies? I cannot believe it turns 20 this year. It makes me feel old.
---
Megan Park's secret life as pregnant woman
February 6th, 2020 under Babies. [ Comments:

none

]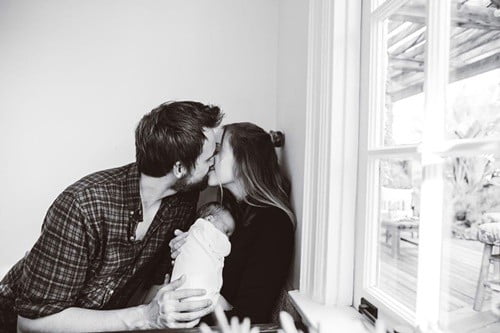 Megan Park starred in Secret Life of the American Teenager, and for the last nine months, she has been keeping a secret. The actress and Tyler Hilton, her husband of four years, were expecting their first child together. Now that baby is out, so is the secret. The proud parents welcomed Winnie, and they are showing her off.
The new mom wrote, "Meet Winnie. She was hidden under many jackets and piles of books on several different sets last year but now that she's here, healthy and happy, I couldn't wait to introduce her. @tylerhilton and I thought we understood joy, love, purpose and life before but… turns out we weren't even close until we met Miss. Winnie."
The proud pop added, "Remember that project I said I was working on…? The one I told you was my favorite thing I've ever been apart of and it killed me to keep it a secret from u…?? Welp, @meganparkitthere and I have kept it to ourselves long enough. Everyone… meet the newest member of our crew, our daughter, Winnie Hilton. 🥰🥰🥰 It feels like we've known her our whole lives already and being her Dad the most natural thing I've ever done. To say I'm obsessed doesn't quite do it justice. Meg was incredible, both she and Winnie are doing great, and just like that…we're a family!! So heads up, go ahead and click Unfollow if you're NOT interested in seeing me go full Dad on here for awhile… cause that's what's going down haha. Until the next record… which even then might be a kids record!! IM OBSESSED!"
It sounds like Winnie is going to be spoiled rotten by her parents. If they do not do it, who will? Well, their parents will do the same.
Congrats to the two. The baby girl is lucky to have Hilton sing her lullabies with his deep calming voice.
---
Amanda Fuller has her first man standing
November 26th, 2019 under Babies. [ Comments:

none

]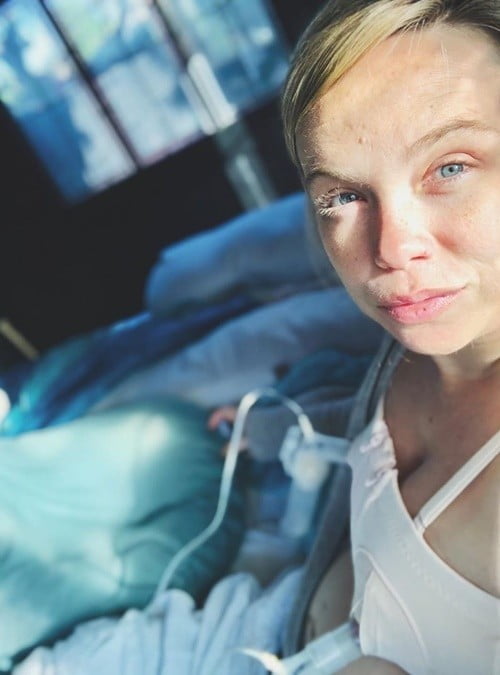 On Last Man's Standing, Amanda Fuller has a son and now she has one in real life. The actress revealed she and her husband, Matthew Bryan Feld, welcomed their first child, a boy, over a week ago.
No other details are known like his name or if her pregnancy will be written into the sitcom. The latter we will find out when the show returns to Fox on January 2nd.
---
Eliza Dushku's baby boy was Bourne
August 2nd, 2019 under Babies. [ Comments:

none

]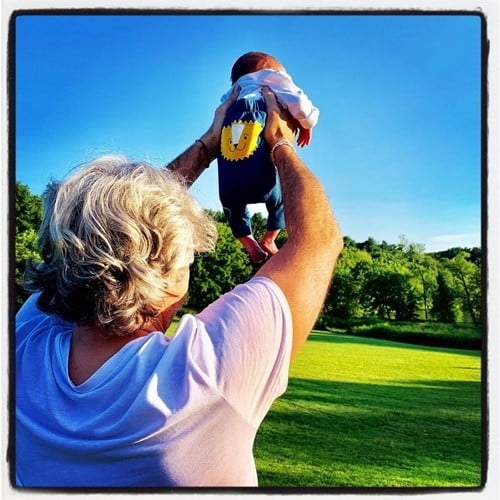 On Saturday, Eliza Dushku and her husband, Peter Palandjian, welcomed their first child together.
The actress wrote, "Philip 'Bourne' Dushku Palandjian (*we'll call him #Bourne! as in
the town down in Cape Cod vs 'Jason') rolled up & out this past Saturday night to the warmest welcome of his already madly in love w him parents (good god, I 💓 my husband!), fam & friends. WE ARE JUST SO GRATEFUL & overjoyed rn & thank you ALL for sharing this exciting journey w/ us."
She explained that several of the male members of her family including her father are buried in Bourne and she honored them all by naming her baby boy after them. Which is so beautiful.
Congrats to the couple, enjoy your bundle of joy!
---