Megan Park's secret life as pregnant woman
February 6th, 2020 under Babies. [ Comments:

none

]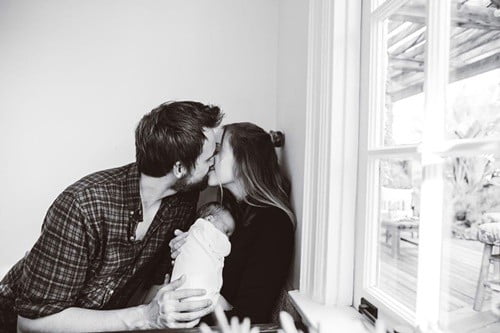 Megan Park starred in Secret Life of the American Teenager, and for the last nine months, she has been keeping a secret. The actress and Tyler Hilton, her husband of four years, were expecting their first child together. Now that baby is out, so is the secret. The proud parents welcomed Winnie, and they are showing her off.
The new mom wrote, "Meet Winnie. She was hidden under many jackets and piles of books on several different sets last year but now that she's here, healthy and happy, I couldn't wait to introduce her. @tylerhilton and I thought we understood joy, love, purpose and life before but… turns out we weren't even close until we met Miss. Winnie."
The proud pop added, "Remember that project I said I was working on…? The one I told you was my favorite thing I've ever been apart of and it killed me to keep it a secret from u…?? Welp, @meganparkitthere and I have kept it to ourselves long enough. Everyone… meet the newest member of our crew, our daughter, Winnie Hilton. 🥰🥰🥰 It feels like we've known her our whole lives already and being her Dad the most natural thing I've ever done. To say I'm obsessed doesn't quite do it justice. Meg was incredible, both she and Winnie are doing great, and just like that…we're a family!! So heads up, go ahead and click Unfollow if you're NOT interested in seeing me go full Dad on here for awhile… cause that's what's going down haha. Until the next record… which even then might be a kids record!! IM OBSESSED!"
It sounds like Winnie is going to be spoiled rotten by her parents. If they do not do it, who will? Well, their parents will do the same.
Congrats to the two. The baby girl is lucky to have Hilton sing her lullabies with his deep calming voice.
---
Amanda Fuller has her first man standing
November 26th, 2019 under Babies. [ Comments:

none

]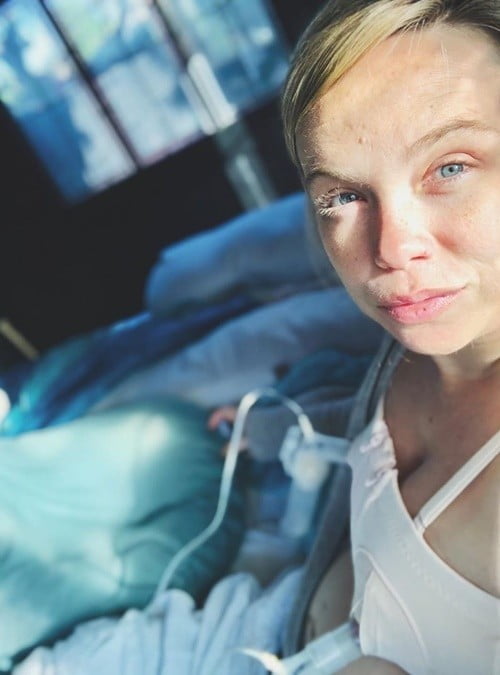 On Last Man's Standing, Amanda Fuller has a son and now she has one in real life. The actress revealed she and her husband, Matthew Bryan Feld, welcomed their first child, a boy, over a week ago.
No other details are known like his name or if her pregnancy will be written into the sitcom. The latter we will find out when the show returns to Fox on January 2nd.
---
Eliza Dushku's baby boy was Bourne
August 2nd, 2019 under Babies. [ Comments:

none

]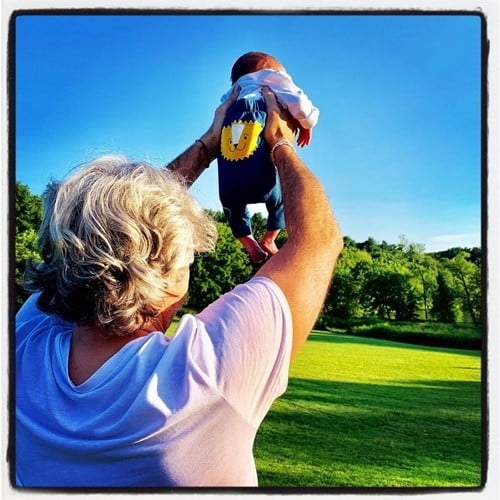 On Saturday, Eliza Dushku and her husband, Peter Palandjian, welcomed their first child together.
The actress wrote, "Philip 'Bourne' Dushku Palandjian (*we'll call him #Bourne! as in
the town down in Cape Cod vs 'Jason') rolled up & out this past Saturday night to the warmest welcome of his already madly in love w him parents (good god, I 💓 my husband!), fam & friends. WE ARE JUST SO GRATEFUL & overjoyed rn & thank you ALL for sharing this exciting journey w/ us."
She explained that several of the male members of her family including her father are buried in Bourne and she honored them all by naming her baby boy after them. Which is so beautiful.
Congrats to the couple, enjoy your bundle of joy!
---
The 7-11 baby!
July 15th, 2019 under Babies. [ Comments:

none

]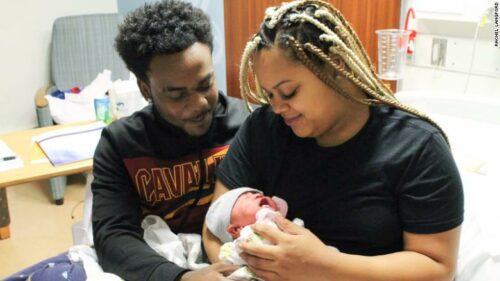 Johntez Brown and Rachel Langford got a little surprise when their son was born on July 11th at 7:11p weighing, you guessed it, 7lbs. 11oz.
J'Aime Brown's mom told CNN that she kept seeing the numbers seven and eleven while she was pregnant. Then it all made sense on Thursday.
The couple plan on telling 7-11 about their little miracle. However, you would think the convenience store should be contacting the new parents about making the baby their new mascot! How perfect would he be as their new face?
---
The downside of having Alexa in the house with a toddler
June 7th, 2019 under Babies. [ Comments:

none

]

via GMA
Alexa makes life so much easier if you are the parent of a young child. You yell, "Alexa order me diapers". "Alexa, text my husband and ask when he is coming home?" "Alexa, when was I supposed to get my period?" "Alex, when did my husband say he was coming home?" "Alexa, order me a pregnancy test?" "Alexa, get me the names of divorce attorneys." "Alexa, what time is my doctor's appointment?" You see where I am going with this.
Anyways, one mom said Alexa so many times, her 7-month-old daughter Caroline thinks her name is Alexa. I wonder how many other babies think their name is Alexa, Siri, Google or Bixby? If I had a kid, they would think their name is a four-letter word and it ain't Siri.
The moral of this post is to make sure to call your child by their name as much as possible if you have a virtual assistant in your house. Or make it easy for yourself and just name your baby after the virtual assistant you have.
---