Gene Simmons changes up his facial covering
December 30th, 2020 under KISS. [ Comments: none ]

For the last 45 years, we got used to seeing Gene Simmons with his face covered in makeup. Well, that was then. This year, instead of us copying him, he is copying us. The KISS singer was seen wearing a mask as he rehearses for his New Year's Eve concert in Dubai.

If he can do it, then so can you. You don't want to get the KISS of death that is known as COVID-19.

---
Dancing Jack Black is back
December 30th, 2020 under Jack Black. [ Comments: 2 ]

Jack Black has been in a lot of movies, but he has never been in a Marvel one. I guess he wants to be Iron Man because he put on the mask and danced to Black Sabbath's song that is called that.
Why can't he be one of their superheroes? He can be Dancing Man. He turns villains into good guys with his dancing moves. They get hypnotized by his belly movement and do whatever he wants. I would watch that over any Avengers film any day of the week.

---
Is this how the robots are going to take over the World?
December 30th, 2020 under Cool Technology. [ Comments: none ]

Boston Dynamics decided to end 2020 on a high note, so they had their robots dance to Do You Love Me by The Contours.
If this is what the robot invasion is going to be like, then I say bring it on. However, I watch way too many Horror movies, so I know how this ends. Basically, Spot, Pick, and Handle (that is their names) will get us to recreate the outside dance scene from either Ferris Bueller's Day Off or The Blues Brothers. Just when we humans have let our guards down, they will go in for the attack and kill us. At least we had a few minutes of joy before the slaughter.
While that is their end game, they will start off showing off their skills by doing YouTube and TikTok videos, going on Dancing with the Stars and So You Think You Can Dance to gain our trust. Then when we least expect it, they will organize parades all over the World. That is when they will make their move with their moves, and we will all be dead.
I think I need to stop watching Horror movies. What do you think?
xoxo Kelsey!

---
Hot Links!
December 30th, 2020 under Hot Links!. [ Comments: none ]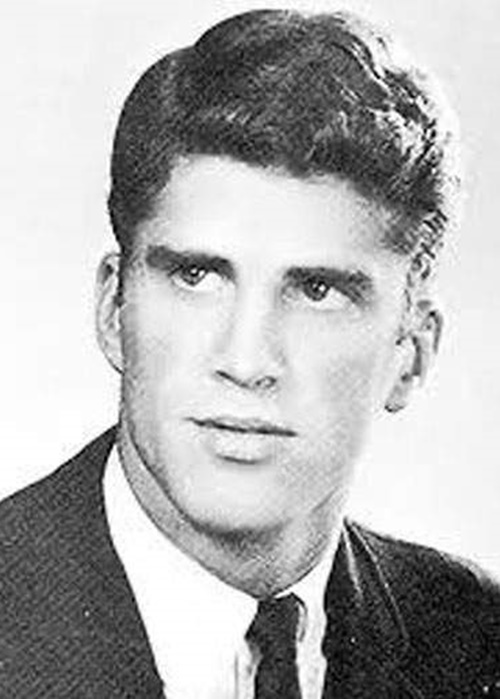 Guess whose HS photo that is? – Dlisted

Who farted on a date? – Celebitchy

Contagion is getting a sequel – Screen Rant

January Jones drunk confession about Bruce Willis – Pajiba

Demi Lovato shows off her stretch marks – Drunken Stepfather

---
Most Los Angeles productions will remain on hiatus longer
December 30th, 2020 under Coronavirus. [ Comments: none ]

During the last two weeks of the year, Hollywood is shut down for the holidays. Normally, they go back into production during the first two weeks of January. Not this year because coronavirus is spreading like a wildfire. Therefore, SAG-AFTRA asked them to extend return dates.

"Most entertainment productions will remain on hiatus until the second or third week of January if not later." Gabrielle Carteris, SAG-AFTRA President, said in a statement. "This means that the number of our member performers working on sets right now is reduced. Our safety protocols ensure appropriate precautions for the holiday hiatus period including additional time for testing prior to the resumption of production."

This union and other unions will continue to monitor the situation to make sure everyone the set is as safe as they can be.

This is a smart decision on their part because Ellen DeGeneres, The Talk's Carrie Ann Inaba and Sharon Osbourne, and SWAT's Shemar Moore have all tested positive for COVID-19 in the last few weeks.

As much as I want television to return to normal. I want everyone who works on these shows to be safe and healthy.

---