Kevin Hart welcomes baby #4
September 30th, 2020 under Kevin Hart. [ Comments: none ]

Kevin Hart and his wife, Eniko, welcomed their second child together yesterday. The loving mom wrote this about, ✨Kaori Mai Hart✨, "thankful • grateful • blessed 🙏🏽" Then she added, "a little bit of heaven sent down to earth..welcome to the world baby girl..we couldn't love you more..💜"

Kaori joins Kenzo Kash, 2, and the comedian's two children from his first marriage, Heaven, 15, and Hendrix, 12.

The new parents celebrated their fourth-anniversary last month.

---
Hot Links!
September 30th, 2020 under Hot Links!. [ Comments: none ]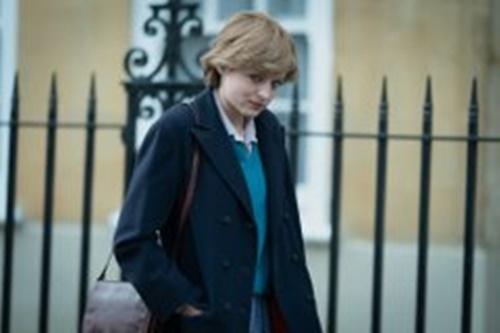 See photos from The Crown season four – Celebitchy

Who's a sexy cowgirl? – Drunken Stepfather

See Penn Badgley as the Joker – Screen Rant

Watch the trailer for the Craft sequel – Pajiba

Jessica Simpson shows off her toned body – GCeleb

Did Khloe Kardashian steal Beyonce's face? – Dlisted

---
It's Always Sunny's Charlie Day responds to Donald Trump dissing Philly
September 30th, 2020 under Donald Trump. [ Comments: none ]

Ever since 2005, Charlie Day has been saying It's Always Sunny in Philadelphia. Tonight, Donald Trump said, "Bad things happen in Philadelphia." during the debate. Well, when the actor heard that, he responded in a way that was fitting. He wrote, "What the f*ck?!?! F*ck you."
There are only five people who can do badmouth Philly, and it is the five stars of the FX sitcom that will never go away. While I want to watch them forever, I hope we only have to watch Trump for less than four more months.

---
BWTF: Helen Reddy on Bandstand
September 29th, 2020 under Before They Were Famous. [ Comments: none ]

Before Helen Reddy was winning awards for her music, she just wanted to win Bandstand in Australia. Which she did. How beautiful was the singer and her voice back in 1966?

---
RIP Helen Reddy
September 29th, 2020 under Obits. [ Comments: none ]




Helen Reddy passed away today at the age of 78 in Los Angeles. Her children told the Associated Press, "She was a wonderful Mother, Grandmother and a truly formidable woman." The statement continued, "Our hearts are broken. But we take comfort in the knowledge that her voice will live on forever."
Her voice, that since 1972, has empowered women to declare I Am Woman hear me roar. In 2012, she told the AP that song is a big reason why she stepped away from her limelight even though she was still making hits. "That was one of the reasons that I stopped singing, was when I was shown a modern American history high-school textbook, and a whole chapter on feminism and my name and my lyrics (were) in the book." Then she added, "And I thought, `Well, I'm part of history now. And how do I top that? I can't top that.′ So, it was an easy withdrawal."
That was not her only song. She entered the charts a year earlier with her version of I Don't Know How to Love Him from Jesus Christ Superstar. She continued climbing the charts with Delta Dawn, You and Me Against the World, and Ain't No Way to Treat a Lady.
Not only did she sing, but she acted on Broadway and in movies like Airport '75 and Pete's Dragon along with guest-starring on Family Guy.
Today, as woman's rights are being threatened because of an empty seat in the Supreme Court, we need to sing to those conservatives, I Am Woman, and let them know that we are in numbers too big to ignore!
Let her words live on even though she can not.

---