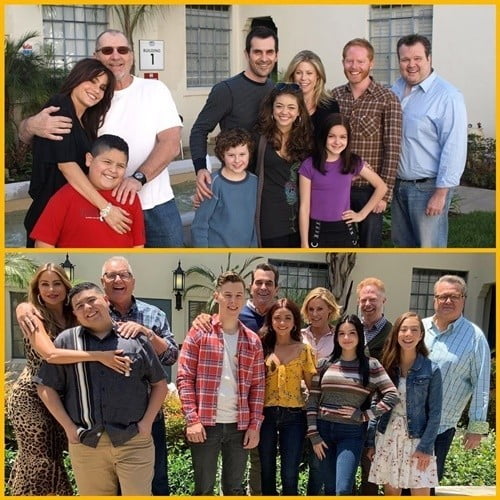 Back in 2009, EP Steve Levitan took a photo of the cast of his then brand new show, Modern Family, on their first day of filming their first season. Today, was their also their first day of filming but for their last season of the show and he took another group photo.
He showed how much Sofia Vergara, Rico Rodriquez, Ed O'Neill, Nolan Gould, Ty Burrell, Julie Bowen, Sarah Hyland, Ariel Winter, Jessie Tyler Ferguson and Eric Stonestreet have changed in 10 years. The kids got taller, the hair color got lighter and their`bodies got rounder. However, one thing has not changed and that is how much they love each other.
Which is why we are sad to see this sitcom go. However, they still have a whole season to air before they say goodbye. Therefore, mark your calendars because season 11 starts airing on ABC September 25th.

---