Hot Links!
February 27th, 2019 under Hot Links!. [ Comments: none ]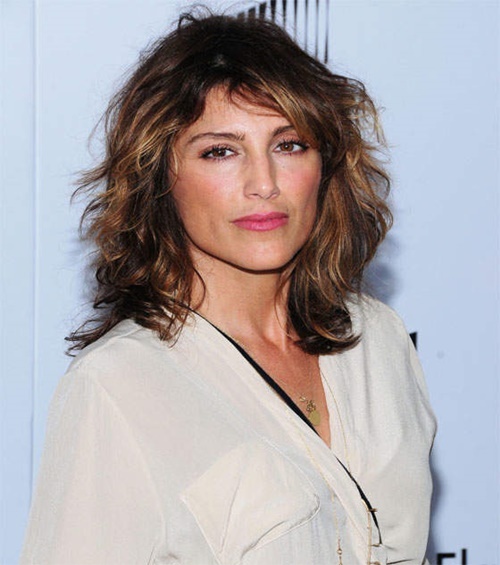 Jennifer Esposito explains her "ha" – Dlisted
Kristen Bell gives "The Talk" – Celebitchy
Khloe Kardashian's camel toe – The Nip Slip
Stormy Daniels talks about Michael Cohen – The Cut
Who dropped out of Suicide Squad 2? – ScreenRant
Did Lethal Weapon's season finale feel like a series one? –Pajiba

---
Fox cancelled Brooklyn Nine-Nine, and now NBC has renewed it
February 27th, 2019 under NBC. [ Comments: none ]

Last year, Fox decided to parole Brooklyn Nine-Nine after serving five seasons. NBC finds the show arresting, so they locked it up for a sixth one. The sitcom found a million more captivated viewers in its new cell. Therefore, NBC announced today that it is adding another year to its sentence. Take that Fox!

---
BTWF: Ariel Winter in Opposite Day
February 27th, 2019 under Uncategorized. [ Comments: none ]

Before Ariel Winter was the adult in her family on Modern Family, she just wanted to be a kid in Opposite Day. How awwwwdorable was the 10-year-old in that 2009 movie?

---
Someone gets disbarred on tonight's Suits season finale
February 27th, 2019 under Suits. [ Comments: none ]

Tonight at 10p, it is time for the Suits season finale on USA Network. So much happens that it feels like a season worth of episodes in just one. Therefore, brace yourselves and get the tissues ready.
Last week, Harvey (Gabriel Macht) put the firm in danger when he shared with Donna (Sarah Rafferty) that her boyfriend was going to get screwed by his client. Harvey told her not to say anything to him, but she did. Her boyfriend pulls out of the deal and that causes his client to hire their arch-nemesis Daniel Hardman (David Costabile) to represent him.
Now that you are caught up. Hardman has is own motives for taking on the case. He wants to get Harvey disbarred as revenge for forcing him out the firm. Now Louis (Rick Hoffman), Zane (Wendell Pierce) and Alex (Dule Hill) will do all they can to help save Harvey's job. How far will they go? As we know, they will do whatever it takes. This time one of them will pay the consequences.
I did not mention Samantha (Katherine Heigl) because she has her own problems. She gets mugged and she is not going to take it lying down.
And then there is that final moment which will make you be really pissed that there are no new episodes for several months.
Tonight's episode, in my opinion, is one of the series best. Therefore you do not want to miss it because it is just that good. I just wish it was the not show's last season finale. Why does have it to end next season?

---
Fox no longer has a love connection with Love Connection
February 27th, 2019 under Andy Cohen. [ Comments: none ]

Andy Cohen announced today on Howard Stern's radio show that he is out of the single business and just working with Housewives. As in Fox cancelled his revival of Love Connection after two seasons.
I liked the show, but it was not able to find an audience like Beat Shazam. The show that aired before it for two summers. The Jamie Foxx game show will be back for a third season because it was able to find enough viewers to watch.

---