Watch a comedy bit go wrong on Jimmy Kimmel Live
February 29th, 2012 under Jimmy Kimmel. [ Comments: none ]

Yesterday on Jimmy Kimmel Live the show made a video of how to dump your girlfriend as seen on The Bachelor this year. The bit was called Bachelor Ben's Break Up Lines. Well while the video played for the studio audience a woman screamed. Turns out she was in the video unbeknownst to Kimmel. His reaction was priceless, but even more so after another reveal. I wish that would happen on TV more often because it is a total classic.

---
In case you needed another reason to love Meryl Streep
February 29th, 2012 under Admirable People, Meryl Streep. [ Comments: 1 ]

(photo from WENN)


On Sunday Hollywood gave back to Meryl Streep for amazing acting with a third Oscar, and yesterday it was revealed she has been quietly giving to the community for years without anyone knowing. According to Forbes, her husband Don Gummer and her having been donating millions of dollars without fanfare. Forbes said, "In 2010 alone, they gave away $2.13 million–about half of it to Vassar, but $100,000 to Oxfam America, and another $5,000 apiece to things like New York's City Meals on Wheels and Coalition for the Homeless. They're very giving to local charities in their Connecticut neighborhoods, and support museums in Boston and Illinois. Last year they even gave $200,000 to the National Women's Museum in Alexandria, Virginia." Yeah I love her even more than I did before. We need more superstars in the world like her and less like the you know whos?

---
Hot Links!
February 29th, 2012 under Hot Links!. [ Comments: none ]

---
Jennifer Garner and Ben Affleck finally have a son
February 28th, 2012 under Ben Affleck, Jennifer Garner. [ Comments: none ]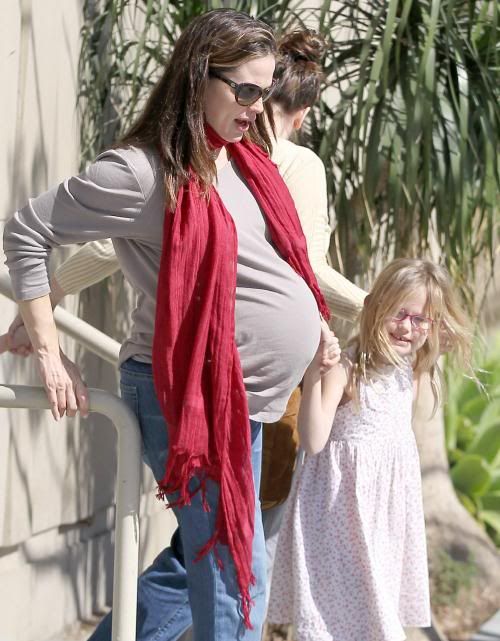 (photo from Fame Pictures)


If you are like me, you have been wondering when Jennifer Garner was finally going to have her baby. Well you don't have to worry anymore because People is reporting that she gave birth to her first son. At this point we don't know when he was born or what they named him, but I don't think they will name him after a flower just like his big sisters Violet and Seraphina Rose.
I can't to see what her dimples look on a boy because you know it will be awwwdorable.

---
BTWF game shows: Sacha Baron Cohen hosting Pump TV
February 28th, 2012 under Before They Were Famous, Sacha Baron Cohen. [ Comments: none ]

Before Sacha Baron Cohen was torturing unsuspecting people in his movies like Borat, he was torturing people knowingly on Pump TV. I totally didn't recognize the 24 year old actor in that 1995 game show.

---