Rosie O'Donnell's America premieres tonight
February 28th, 2009 under Lifetime. [ Comments: 7 ]
Dr. Maureen Brennan (Rosie O'Donnell), a psychiatrist at a youth treatment center, encounters her newest patient, a 16-year-old biracial boy named America. Through their sessions, Dr. Brennan helps America come to terms with his roller-coaster life, which began when he was taken by authorities from his crack-addicted mother and placed into foster care as an infant. In this emotional story, Dr. Brennan works to help him open up about his painful past and discover the support and courage he needs to get his life back on track.
America premieres on Lifetime tonight at 9p and it is a great movie for everyone to watch.
I have to admit I delayed watching this movie because I am not a big fan of Rosie O'Donnell. Maybe because helping Foster children is so important to her, but she did a great job with this movie and I forgot it was the Rosie we got to know starring in it. The movie is so well done and you really get the feel what foster children go through in the system. It is a movie that everyone should watch because sometimes we forget the forgotten and this reminds us not to forget about the children in foster care!

---
Michael Jackson maskless
February 28th, 2009 under Michael Jackson. [ Comments: 11 ]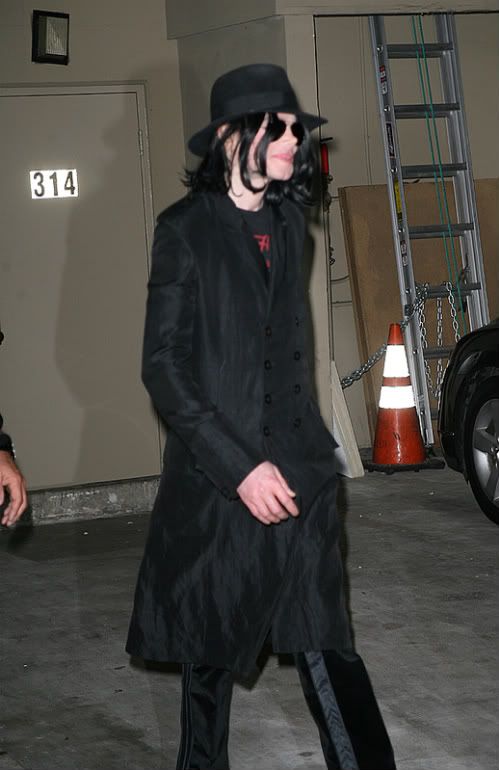 I think we can put those rumors to rest that Michael Jackson is dying after seeing these pictures. He looks pretty healthy to me now that we can see his face.

---
Diddy Twitters about Tantric Sex
February 27th, 2009 under P Diddy. [ Comments: 3 ]
File this under TMI!!!
Diddy
is taking breaks from his tantric sex to Twitter that he is having it. Seriously if he was having awesome mind-blowing tantric sex, do you think he would stop to update us about it. Heck to the no! I know I wouldn't stop for anything. I feel bad for the girl that is going through this 36 romp with him…assuming there is another person involved…

---
Ed McMahon has bone cancer
February 27th, 2009 under Sick Bay. [ Comments: 1 ]
(photo © ABC)
Ed McMahon is hosipitalized in the ICU for Pnuemonia and he also was recently diagnosed with bone cancer according to
ETOnline
. The 85 former-Talk Show sidekick has family by his side and his wife says, "deep faith is helping her through this difficult time." So help her out and say a little prayer for Ed McMahon.

---
Marc Cherry Desperate for sweeps stunts…
February 27th, 2009 under Desperate Housewives, Shonda Rhimes. [ Comments: 1 ]
I guess Desperate Housewives is desperate for ratings because for March Sweeps Marc Cherry is writing in a predictable cheap stunt…a same-sex kiss.
Extra
says that ABC has confirmed that Teri Hatcher and Eva Longoria will share a kiss in an upcoming episode. And they added that Susan Mayer will be kissing another woman on Wisteria Lane which should be Swoozie Kurtz who will be guesting on the show. I guess after kissing Gale Harold, you are ruined for men forever. I know I would like to find out.
Desperate Housewives isn't the only show doing the girl-on-girl kiss, after three tries, it looks like Grey's Anatomy has finally found a woman for Callie.
Michael Ausiello
is reporting that Jessica Capshaw will be sticking around for the rest of the season, if not more.
I guess same-sex kisses are the new losing your virginity when it comes to sweeps stunts. Sad.

---