OMD releases an epic statement about the singer's injury
December 27th, 2022 under Sick Bay. [ Comments: none ]
Whenever a celebrity is injured, their publicist releases a boring statement. However, the spokesperson for Orchestral Manoeuvres in the Dark wrote the best one I have ever seen.
Andy [McCluskey] celebrated Christmas by falling on the stairs. Such an old man thing to do! 😱🤦🏻‍♂️ Fractured rib! Lots of painkillers and possibly a little less windmilling at Butlins. Hoping that all had a safer Christmas than Andy!
Now that I am done laughing, I hope the 63-year-old is better soon. I also hope that he is not laughing because that will hurt him a lot.

---
Katie Couric reveals she has breast cancer
September 28th, 2022 under Sick Bay. [ Comments: none ]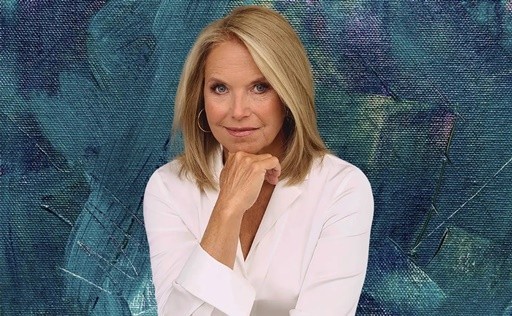 Katie Couricsicj has become the face of colon cancer after losing her first husband to the disease. She encouraged people to get screened when they turned 50.
The newswoman took getting screened for pap smears and mammograms seriously. However, she missed her last mammogram. So when she went to see her gynecologist, she reminded her to go get one.
So, she went in on June 20th and got one, plus an ultrasound because she has dense breasts. The next day was her 8th wedding anniversary to her second husband. Instead of celebrating, she got the news from her doctor that she had breast cancer but would be fine.
Couric and her oncologist came up with a plan. "We decided I would have 'breast conservation' surgery, aka a lumpectomy. She would make an incision right around my areola. She said she'd try to make sure any scars would be covered by my bathing suit — the furthest thing from my mind," she said. "Surgery would be followed by radiation and medication — specifically, something called an 'aromatase inhibitor' I'd need to take for five years."
Yesterday was her final round of radiation, and she feels "fine."
Why did she come forward now? She says, "Well, since I'm the Screen Queen' of colon cancer, it seemed odd to not use this as another teachable moment that could save someone's life." So she will be spending October talking about breast cancer on her website.

---
Jimmy Buffett cancels all of his concerts for the rest of the year
September 27th, 2022 under Sick Bay. [ Comments: none ]
Jimmy Buffett has cancelled or postponed all of his shows for the rest of 2022 due to an undisclosed medical reason.
"Due to health issues and brief hospitalization, Jimmy will need to refrain from
touring for the rest of the year. On doctor's orders, he must take this time to recuperate and heal," the statement reads. "Jimmy looks forward to getting back on stage next year."
The 75-year-old is expected to resume his tour in March with the rescheduled dates at the MGM Grand Garden Arena in Las Vegas. Until then, he will be spending a lot of time in Margaritaville.

---
Eugenio Derbez, injured in an accident, will need time to recover after complicated surgery
August 31st, 2022 under Sick Bay. [ Comments: none ]
Alessandra Rosaldo announced on social media that her husband, Eugenio Derbez, suffered a serious injury from an undisclosed accident, and he was undergoing a complicated surgery yesterday and will need time to heal.
*To our family, friends and media:

Through this medium, I want to inform you that Eugenio had an accident a couple of days ago.
He is fine, however the injuries he suffered are delicate and in the next few hours he will have to undergo surgery. The operation is very complicated, but it does not compromise his health.

The recovery process will be long and difficult, since he will have to rest for several weeks and then undergo rehabilitation therapies.

For us it is very important to communicate to them through our own voice the family situation that we are going through, since we know how much love they have for us. At this time, the priority is to focus on this process so that Eugenio can move forward, taking the time necessary to do so.

Thank you for always being close to us. I know that with the good energy that they will be sending us and with God's favor, Eugenio will recover very soon.
The singer gave an update on her husband, and she said that the surgery was successful and he is now in the process of recovering. Hopefully, it will be a speedy one.
The CODA actor will next be seen on the second season of Apple TV+'s Acapulco on October 21st.
*This was translated from Spanish via Google Translate

---
Toby Keith reveals that he has stomach cancer
June 12th, 2022 under Sick Bay. [ Comments: none ]
Toby Keith has several dates coming up this week, but it looks like they are off. Today, the Country singer revealed that he has been dealing with health issues.
"Last fall I was diagnosed with stomach cancer. I've spent the last 6 months receiving chemo, radiation and surgery. So far, so good. I need time to breathe, recover and relax.
"I am looking forward to spending this time with my family. But I will see the fans sooner than later. I can't wait. -T"
Keith runs the Toby Keith Foundation whose mission is to encourage the health and happiness of pediatric cancer patients and to support OK Kids Korral.
Hopefully, that karma will help him beat cancer.

---