Sam Smith cancels show, put on vocal rest to save his voice
May 25th, 2023 under Sick Bay. [ Comments: none ]
Sam Smith was playing a show in Manchester yesterday, but he walked off of the stage after four songs.
After the show ended, he took to social media to apologize to the audience and explained what happened. A few weeks ago, he fought off a virus and thought he was better. However, yesterday during the third song, he noticed that there was something wrong with his voice. So when it didn't get any better during the fourth song (a tribute to the late Tina Turner), he ended his show early.
Today, he gave an update on his condition from the promoters, "A SPOKESPERSON SAID 'DOCTORS HAVE ADVISED DUE TO A VOCAL CORD INJURY, SAM MUST HAVE COMPLETE VOCAL REST.
"SAM IS HEARTBROKEN TO HAVE HAD TO CANCEL THESE SHOWS [Birmingham and Glasgow] BUT THEY HAVE BEEN TOLD BY DOCTORS THAT IF THEY KEEP SINGING, THEY WILL DO PERMANENT DAMAGE TO THEIR VOICE. IF THEY TAKE SOME REST THEY WILL BE ABLE TO PERFORM AGAIN.'"
Hopefully, he will be better soon. And he will be able to save his voice from permanent damage.

---
Bonnie Raitt suffers a 'medical situation', and postpones several concerts
April 30th, 2023 under Sick Bay. [ Comments: none ]
Bonnie Raitt, 73, has been on the road for a year with the Just Like That tour. However, she is forced to take off May due to an undisclosed medical situation.
Bonnie has a medical situation that requires surgery to address. The doctors say that in order for her to heal properly, they recommend she not perform for a couple of weeks. Unfortunately, this overlaps our five tour dates in May, and we are very sorry to have to cancel our performance at Brandi Carlile's Mothership Weekend on May 14th and postpone our shows in Athens, Louisville, Indianapolis and Pittsburgh.

We deeply apologize for this delay and inconvenience. It's always upsetting to have to disappoint her fans, band, crew and our promoters, but sometimes unforeseen things just happen. Thankfully, Bonnie's in great hands. She was so looking forward to these shows, but we're excited to be able to resume our 2023 tour, now kicking off in Dublin, Ireland, June 1st.

Thank you for your well wishes and understanding, and we very much appreciate your respecting her request for privacy at this healing time.
Hopefully, she will be better by then because she is playing almost every day in June on two different continents. I am nowhere near as old as her, and I can't even imagine doing that.

---
Drake Milligan and his band injured in a freak accident
April 17th, 2023 under Sick Bay. [ Comments: none ]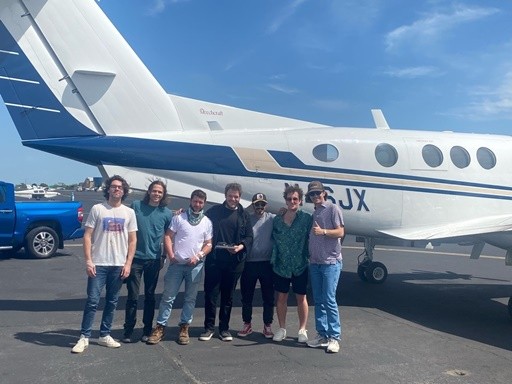 American Idol and America's Got Talent alum Drake Milligan and his band were involved in a car accident yesterday.
While they were traveling from Fort Worth to Georgetown to perform at the Two Step Inn festival, a tire flew into their van and caused them to collide into the concrete median.
The singer and several of his band members sustained injuries and were taken to a local hospital. Since then, they have all been released.
"Happy to report that we're all upright and heading home," Milligan gave an update to his fans today. "We really appreciate all the love and well wishes. A special thank you to Mark Bogart with MB Ranch King Hunting Blinds who got the boys back to Nashville safely. Another big thank you to the fine folks with the Two Step Inn festival who immediately sent a truck to us to put all of our gear in. Lots to be grateful for! We're gonna rest up, see y'all at Stagecoach Festival real soon!"
The band's next show is Stagecoach on the 28th, and they are expecting to perform. Hopefully, they will be better by then and have no more run-ins with any tires.

---
OMD releases an epic statement about the singer's injury
December 27th, 2022 under Sick Bay. [ Comments: none ]
Whenever a celebrity is injured, their publicist releases a boring statement. However, the spokesperson for Orchestral Manoeuvres in the Dark wrote the best one I have ever seen.
Andy [McCluskey] celebrated Christmas by falling on the stairs. Such an old man thing to do! 😱🤦🏻‍♂️ Fractured rib! Lots of painkillers and possibly a little less windmilling at Butlins. Hoping that all had a safer Christmas than Andy!
Now that I am done laughing, I hope the 63-year-old is better soon. I also hope that he is not laughing because that will hurt him a lot.

---
Katie Couric reveals she has breast cancer
September 28th, 2022 under Sick Bay. [ Comments: none ]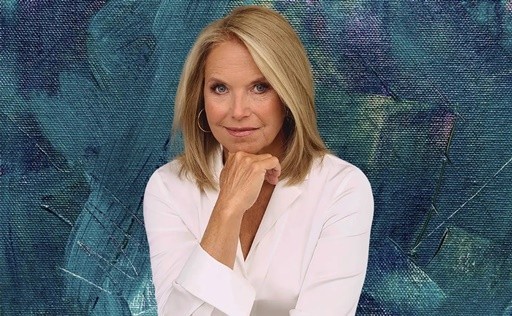 Katie Couricsicj has become the face of colon cancer after losing her first husband to the disease. She encouraged people to get screened when they turned 50.
The newswoman took getting screened for pap smears and mammograms seriously. However, she missed her last mammogram. So when she went to see her gynecologist, she reminded her to go get one.
So, she went in on June 20th and got one, plus an ultrasound because she has dense breasts. The next day was her 8th wedding anniversary to her second husband. Instead of celebrating, she got the news from her doctor that she had breast cancer but would be fine.
Couric and her oncologist came up with a plan. "We decided I would have 'breast conservation' surgery, aka a lumpectomy. She would make an incision right around my areola. She said she'd try to make sure any scars would be covered by my bathing suit — the furthest thing from my mind," she said. "Surgery would be followed by radiation and medication — specifically, something called an 'aromatase inhibitor' I'd need to take for five years."
Yesterday was her final round of radiation, and she feels "fine."
Why did she come forward now? She says, "Well, since I'm the Screen Queen' of colon cancer, it seemed odd to not use this as another teachable moment that could save someone's life." So she will be spending October talking about breast cancer on her website.

---