[ # ] Would you eat peanut butter and pickle sandwich Twinkies?
September 12th, 2019 under Fast Food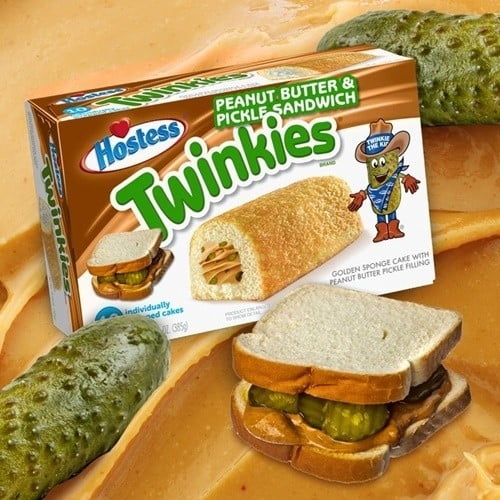 These days there are so many odd-flavored combination snacks, you never know what is real and what is fake. The other day Hostess Snacks posted a photo of their newest Twinkies and it is peanut butter and pickle sandwich.
Is it really happening or are they teasing us? Sadly for me, but not their fans, Today found out that they played an April Fool's Day joke us. And as someone who born on that day, I find this prank cruel. I have eaten pickles with stranger things and I was looking forward to it. It would be sweet, nutty and salty all rolled into one. All they need is to cover it in dark chocolate and it would be perfect. Yummy!
---