[ # ] Who wants to be Larry King's next wife?
August 20th, 2019 under Larry King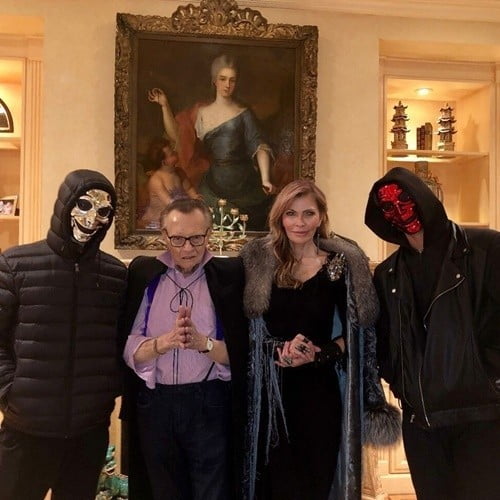 Larry King is 85, alive and getting a divorce. The Blast reports that he filed for divorce from Shawn King after nearly 22 years of marriage. No reason was given for his filing, but it is not the first time they tried to divorce. Back in 2010, they both handed in the papers to the court. However, after some time apart, they decided to reconcile. A reconciliation that lasted until now.
This was his 8th marriage. However, his first one ended in an annulment, and he married his second wife twice. So ladies, who wants to be his 8th Mrs? After all, he is known as Larry the Lip Technique. Use your imagination for that one. This was Shawn's fourth marriage.
2019 has not been a good year for the host. Back in April, he suffered a health setback with his heart. Since then he has not been back to host his show Larry King Now. Hopefully, 2020 will be better for him.

---