[ # ] Which Chucky do you like better?
April 16th, 2019 under Chucky, Movies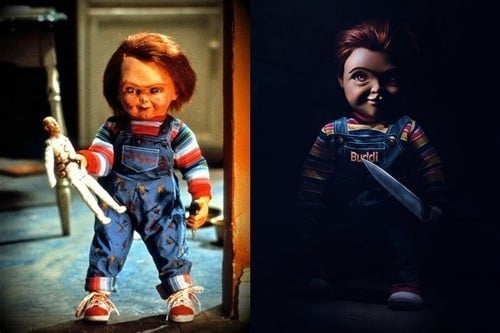 For some reason they are reimaging Child's Play even though the original creator Don Mancini is still making movies with the franchise.
Today, we got a look at the new Chucky and CGI ruins everything. As you can see he is not as creepy because he does not look like a real doll. That is why the original killer toy still haunts us until this day.
What do you think? Do you want to see the new Chucky on September 21st or do you prefer to watch the original?

---