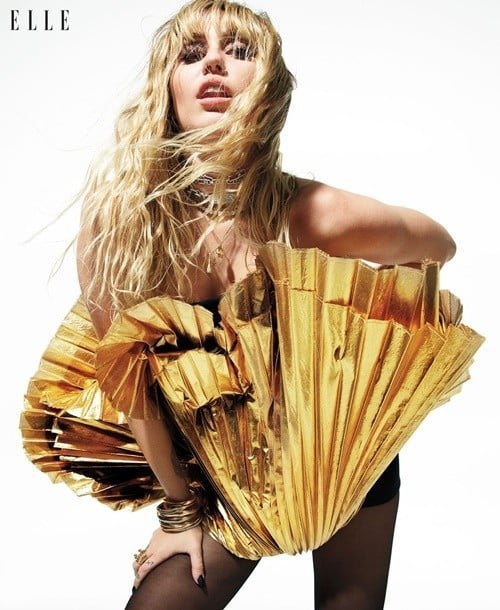 Miley Cyrus was an international star because of Hannah Montana, so you would think she would want to do it forever. Maybe if she was older when she did the show, but she was teen confined to the image she portrayed. An image that was not that of the woman she was becoming.
When did she know it was time to move on? She told Elle, "I did once I was 18 because it felt ridiculous. The minute I had sex, I was kind of like, I can't put the f*cking wig on again. It got weird. It just felt like…" I guess you can say sex set her free in more than one way.
Talking about sex, she also talked about being married to Liam Hemsworth. She said, "I think it's very confusing to people that I'm married. But my relationship is unique. And I don't know that I would ever publicly allow people in there because it's so complex, and modern, and new that I don't think we're in a place where people would get it."
Then she added, "I'm in a hetero relationship, but I still am very sexually attracted to women…I made a partner decision. This is the person I feel has my back the most. I definitely don't fit into a stereotypical wife role. I don't even like that word."
Miley is a sexual being and it lets her be free. She played an innocent teen, but that was just a character. I know parents were mad when she shed her squeaky clean image. However, maybe they should think of her as a role model. Telling kids it is OK to be sexual. Be comfortable with who you and not care what people expect from you. At the end of the day, it is all about you and only you. You need to be happy, and she is definitely happy!
---