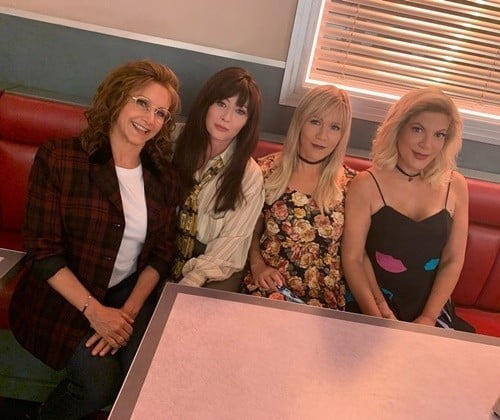 As you know, and are very excited for, the cast of Beverly Hills, 90210 is reuniting for a Fox series starting on August. This time around the actors are playing alternate versions themselves trying to get their revival show on the air.
Now that you are caught up, Shannen Doherty posted the above photo with BH90210 co-stars, Gabrielle Carteris Jennie Garth and Tori Spelling and said, "Wait what???? Flashback photo or present day? Guess you'll have to tune in to see…."
The photo is obviously from present day. Everyone will have their different tell that will prove that to you. For me, it was Garth whose hair is different and her age is showing. Who was your giveaway and why?
Even though it is obvious the photo is current. They all pretty much look the same as they did when the drama debuted almost 29 years ago. It truly is like they haven't aged at all. Either that or a really good makeup department? What do you think?
To see photos from the series premiere then,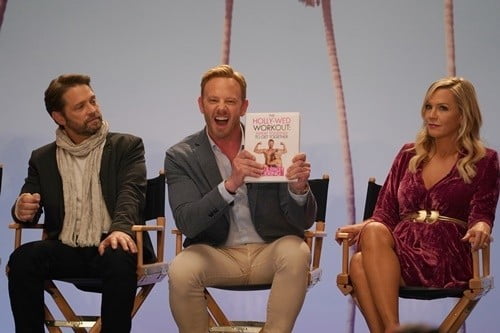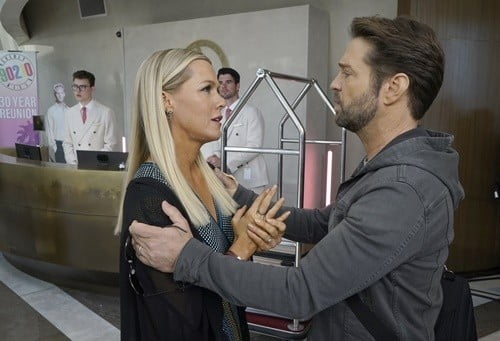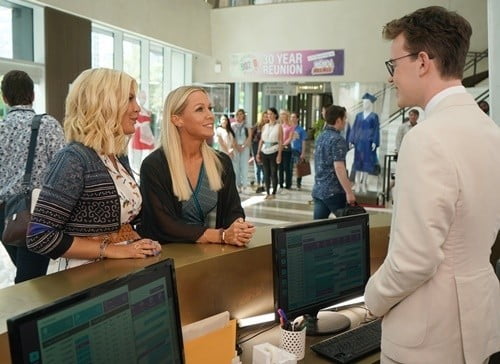 ---