[ # ] What goes with mustard ice cream? Hot dog ice cream!
August 2nd, 2019 under Fast Food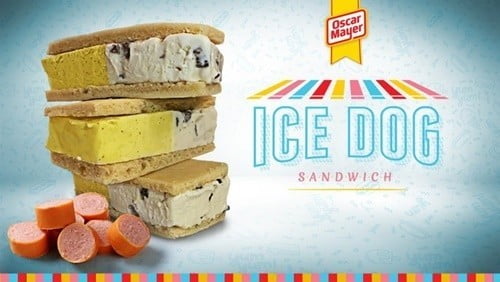 Earlier this week, French's announced that they came ice cream that is flavored with their mustard. Yesterday, Oscar Mayer revealed they created a hot dog flavored ice cream sandwich. In between the cookie bun is candied hot dog bits, hot dog sweet cream and spicy dijon gelato.
As disgusting as it sounds, I so want to try it. Sadly, it is only available the week of August 12th in NYC. If it does well, I would not be surprised if it became available nationwide.
If both ice creams do really well, I betcha that some ice cream parlor will be selling hot dog and mustard flavored ice cream sundaes covered with candied sauerkraut, carmelized relish and a cocktail onion on top. How yummy does that sound?

---