[ # ] Want to stay at a real Barbie™ Malibu Dreamhouse?
October 17th, 2019 under Airbnb, Barbie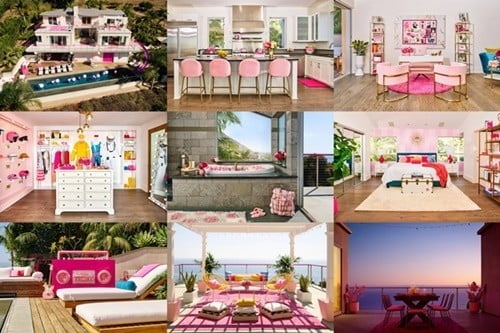 Have you ever wanted to stay in a Barbie™ Malibu Dreamhouse? Well now you can! AirBNB and Barbie teamed up to make our dreamhouse come true. For $60 per night, you can stay at home that is Barbie approved between October 27-29th.
It is being described as, "Located in the heart of Malibu, my Dreamhouse has three floors with ocean views and open spaces for friends and family to hang. My pool is the perfect place to cool off from the California sun, but I never travel without my waterslide, so I'll be taking that with me. And whether you're enjoying an outdoor meal, watching a movie in my personal cinema, or making s'mores under the stars, the best part is just being together."
Heck for $60 a night, even I am thinking about doing it. Who is with me?
BTW I wonder if Ken is included! I guess if he was, it would cost a little more for that service.

---