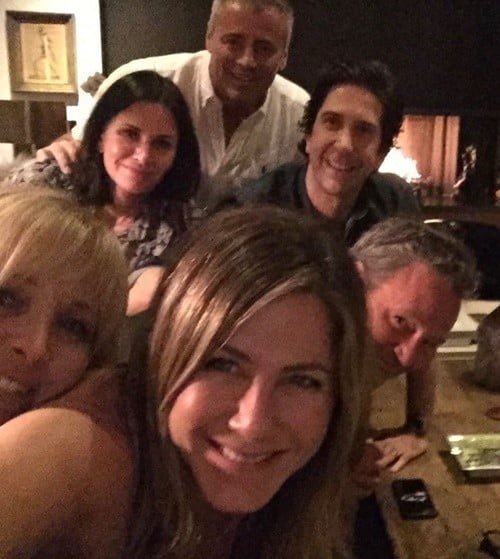 The on-again, off-again unscripted Friends reunion is offically on. HBO Max announced that the deal was signed on the dotted line by Jennifer Aniston, Courteney Cox, Lisa Kudrow, Matt LeBlanc, Matthew Perry, and David Schwimmer today, so that means it is happening.
They did not say when it would air, but it sounds like it will be part of the streaming service's launch in May. For those of you who desperately need your Friends' fix, that will be when all 236 will be available to stream.
I know Friends' fans are excited by this news, but I picture it being a total snobfest from most of the six. There is a certain amount of arrogance that comes off from some of them. Not saying which ones, but we all know who they are.
Anyways, I don't think it will be as fun as the sitcom because they are not like their scripted characters. Therefore, it will be interesting to see how they will do without a script. Not sure if Perry will be able to save it. He is the only one I have seen of the six that can be naturally funny and not make it be all about him. Although, I think Kudrow will be able to help him out. Will the other four be able to do the same? I am not sure they can.
But hey, at least the fans will be able to say they got a reunion. Isn't that what they have been asking for, for all of this time? I wonder if they will be disappointed when they realize that this is just a reunion special that is all talk and not an actual new episode.
BTW Can you tell I am not a fan of Friends? I liked the first few seasons, but then I got bored with it.
---