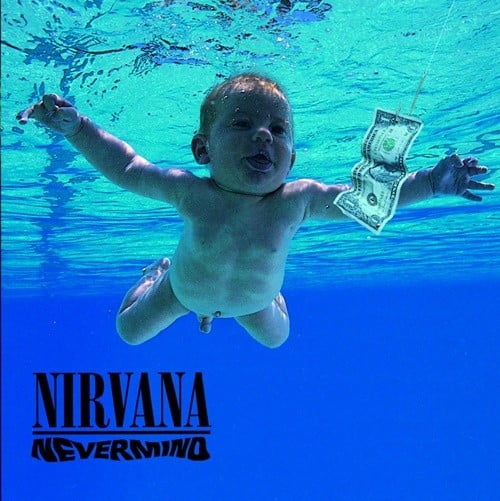 Spencer Elden has been famous for almost all of his life, and now he is seeking compensation for it. You might not know his name or his face now, but you have known him since he was a baby. That is because we saw all of him on the cover of Nirvana's Nevermind album.
Even though he has talked positively about it and recreated the photograph, he is now changing his tune.
His lawyers filed a lawsuit in Los Angeles claiming that the defendants involved "knowingly produced, possessed, and advertised commercial child pornography," that they "failed to take reasonable steps to protect Spencer and prevent his widespread sexual exploitation," that they've continued "to benefit from their participation in Spencer's commercial sexual exploitation," and that Spencer "has suffered and will continue to suffer lifelong damages."
According to Rolling Stone, the defendants are surviving band members Dave Grohl and Krist Novoselic, the three people who oversee Kurt Cobain's estate (Courtney Love, Guy Oseary, and Heather Parry), photographer Kirk Weddle, art director Robert Fisher, and various record companies and distributors. In addition, the band's former drummer Chad Channing is also being sued, even though he was not involved with the album.
How much compensation does Elden want? He wants court fees plus $150,000 per defendant.
I think he would have a better case if he didn't so many positive interviews about it throughout the years.

---