[ # ] The Bad News Bears got together to remember Kristoff St. John
March 5th, 2019 under Reunions, The Two Coreys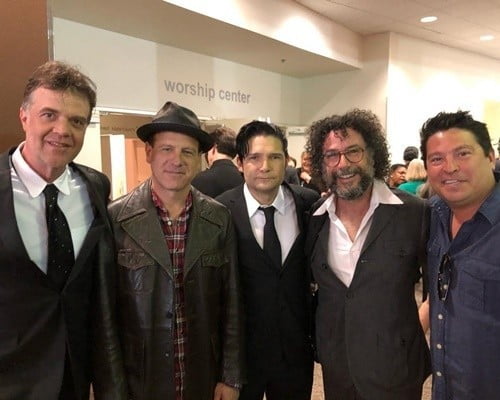 Back in 1979, Kristoff St. John was one of The Bad News Bears on the TV series. Yesterday, his teammates got together to remember their friend that passed away on February 3rd.
Billy Jayne (formerly Jacoby), Corey Feldman and Meeno Peluce all showed up to say goodbye to a lifelong friend along with Jason Lively and Chef Kevin Roberts. Feldman described the moment as, "TOUGH DAY, BUT A BITTERSWEET REUNION: 2 DAY WE BURIED MY DEAR FRIEND @kristoffstjohn IT WAS A MOVING & EMOTIONAL CEREMONY." Then he added, "R HEARTS STAND UNITED AS 1, IN MEMORY OF A GREAT MAN, & A GR8 FRIEND! HE WILL B GREATLY MISSED! WE LOVE U KRISTOFF!"
While their show lasted only 26 episodes, their friendship lasted for 40 years. Says a lot about the bond between child actors and Little League baseball players.
To see how they looked back in the day on the show, then

---