[ # ] Surprise, Anne Hathaway is very pregnant!
July 24th, 2019 under Anne Hathaway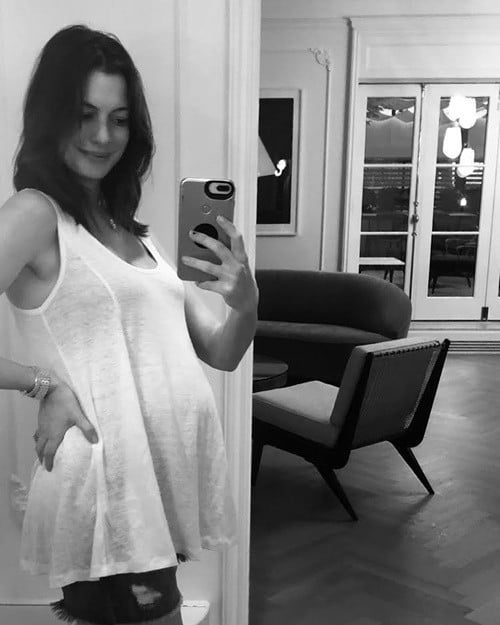 We have not seen Anne Hathaway since early May when she was promoting her movie The Hustle with Rebel Wilson. Turns out she has been pulling a hustle on us. Today, she revealed that she is pregnant with her second child that is due later this year.
She did not reveal when the baby is due, but she has to be at least 5 months along from the looks of it. However, she did reveal this, "For everyone going through infertility and conception hell, please know it was not a straight line to either of my pregnancies. Sending you extra love 💕"
Hathaway and her husband of almost 7 years, Adam Shulman, have a son together, Johnathan, 3.

---