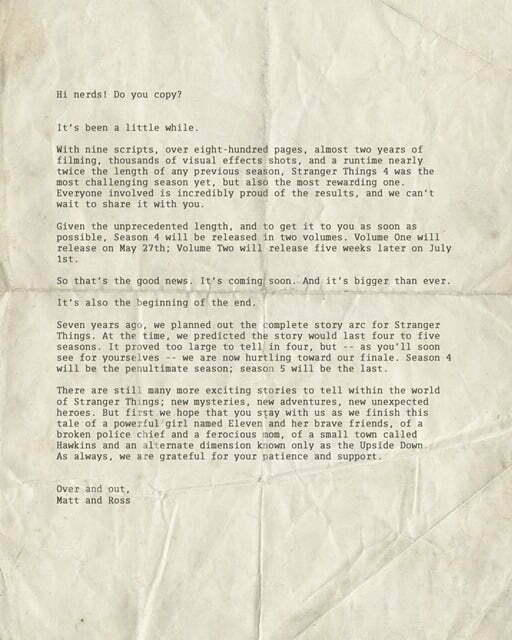 Netflix announced today that Stranger Things fourth season will be broken up into two parts, with five episodes debuting on May 27th, and the second five streaming five weeks later on May 1st.
That is a lot of fives, and the last news about fives is going to break a lot of hearts. That is because the Duffer Brothers wrote a letter to their fans telling them that the fifth season will be the series last.
They say this was a planned ending and not something Netflix's told them to do.
Before we get to the last season, what can we expect from the second to last one? It's been six months since the Battle of Starcourt, which brought terror and destruction to Hawkins. Struggling with the aftermath, our group of friends are separated for the first time – and navigating the complexities of high school hasn't made things any easier. In this most vulnerable time, a new and horrifying supernatural threat surfaces, presenting a gruesome mystery that, if solved, might finally put an end to the horrors of the Upside Down.
How do you feel about Stranger Things ending?

---