[ # ] Simon Cowell is still front and center at American Idol!
January 6th, 2010 under American Idol 9+, Simon Cowell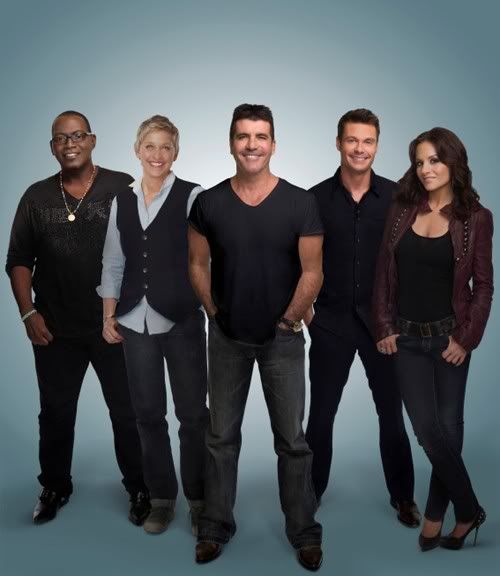 Fox has released this promo picture of the
American Idol
Judges and Simon Cowell is still front and center. I wonder whose idea it was to place him there and Ellen Degeneres and Ryan Seacrest behind him and those other two Judges at the ends where our eyes will not focus on them. I really thought they would make Ellen the center of attention, so it is nice to see that didn't. Even though she is a big name, the show is still Simon's…at least for this season.
So are you ready for the show to start up again on the 12th?

---