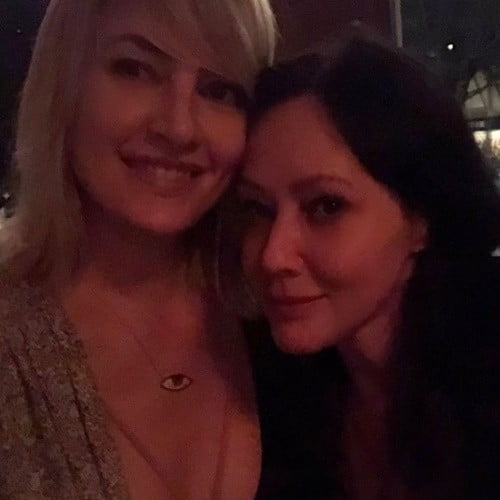 Riverdale already said that they will pay tribute to Luke Perry on their season premiere. Today at San Diego Comic-Con they announced that Shannen Doherty will be joining them on the standalone episode that airs on October 9th.
Riverdale's executive producer Roberto Aguirre-Sacasa told Entertainment Tonight that Perry had been trying for years to get his good friend on The CW show. When he started putting together this episode, he knew she needed to be involved.
The EP said, "There was a very emotional, important role and we sent the script to Shannen and she read it and loved it and said, 'I want to do it,' so it's about honoring their friendship a little bit." He did not say exactly what she will be doing, however, he did reveal that she will be helping his TV son (KJ Apa) deal with his father's death.
The actress wrote, "I am deeply honored to pay tribute to Luke on Riverdale. The care in which this show takes in honoring his memory is beautiful. He is missed. Today. Tomorrow. Forever."
I wonder how her BH90210 stars feel about this? Personally, out of all his former cast members, I think she is the best one for the job.
This was not the only Riverdale news to break during their panel. Dawson Creek's Kerr Smith is taking over as Principal. He will be joining the show in episode 2 that is appropriately called Chapter Fifty-Nine: Fast Times at Riverdale High. I say that because they say Mr. Honey will take a harder line with the students kind of like how Mr. Hand was to Spicoli.

---