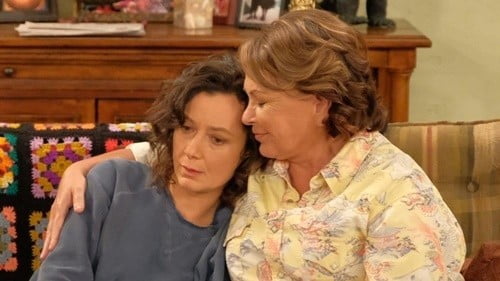 Roseanne sent a tweet that was heard around the World and it cost her job as the lead and executive producer of her show. However, she tells The Washington Post that a followup tweet from Sara Gilbert ruined her life.
Barr says that in between her tweet and ABC cancelleing the show, Gilbert tweeted, "Roseanne's recent comments about Valerie Jarrett, and so much more, are abhorrent and do not reflect the beliefs of our cast and crew or anyone associated with our show. I am disappointed in her actions to say the least."
Roseanne took that tweet, not only as the final nail in her show but also her life. She added that Gilbert "will never get enough until she consumes my liver with a fine Chianti."
Meanwhile, Gilbert told the paper, "while I'm extremely disappointed and heartbroken over the dissolution of the original show, she will always be family, and I will always love Roseanne."
I don't think Roseanne feels the same way. In fact, Roseanne made it seems like their love was lost when they were producing the revival. The first go around Roseanne had a lot more control of the sitcom, but this time she says she had to share the creative with Gilbert and EPs Bruce Helford and Tom Werner. Which I am sure she did not like.
Even though the show was based on her characters, this time around it was Gilbert who brought it back and most likely felt the show was also hers. I know I felt the revival was more Gilbert's show than Roseanne's which is why it was nowhere as good as the first few seasons of the show. It is also why I don't like The Conners.
Personally, I think both of their politics suck. They needed to put the show before their politics which I don't think they did.
While I am not a fan of The Conners, I must be alone because ABC picked it up for a second season today.

---