[ # ] Remember Diana Ross?
January 4th, 2012 under Diana Ross, Remember?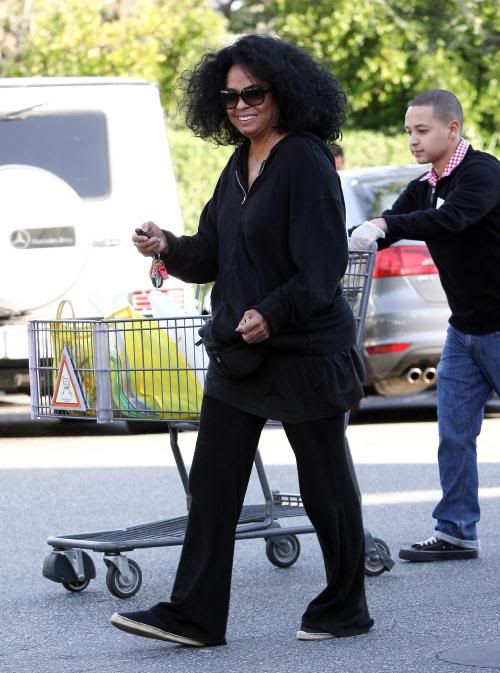 Fame Pictures
It seems like it has been forever since we have seen Diana Ross, and the 67 year old singer still looks amazing. Even trying to be inconspicuous as she goes food shopping, she still stands out in a crowd with her full head of hair. The music world needs more divas like her, who make even the simplest of things seem like an event!
BTW according to
Ms Ross
' Facebook page, she has been touring in The US. Who else besides me would like to see Tina Turner and her go on a tour together. I would pay big bucks to see them together on the road.

---