[ # ] Proof Christie Brinkley hasn't aged since 1983!
August 12th, 2019 under Christie Brinkley, The Goldbergs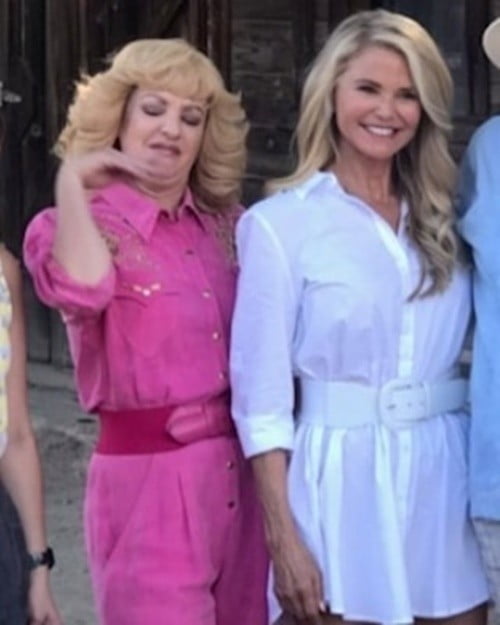 Back in 1983, Christie Brinkley, then 28, made her acting debut in National Lampoon's Vacation. Thirty-six years later, she is reprising that role on the season premiere of The Goldbergs that airs September 25th on ABC.
Our favorite family takes a road trip from Philadelphia all the way across the country to Disneyland. Along the way, they will meet Brinkley and Anthony Michael Hall. The latter played Rusty Griswold in the film.
Wendi McLendon Covey, who plays Beverly Goldberg, shared a photo of herself (swatting a fly) with the 65-year-old supermodel, and the Uptown Girl has not aged a day since the original movie. Don't believe me. To see her in the classic film, then

It is like she is frozen in time and we are the only ones who melted.

---