[ # ] P!nk's bronze statue is Lucille Ball bad
May 15th, 2019 under Pink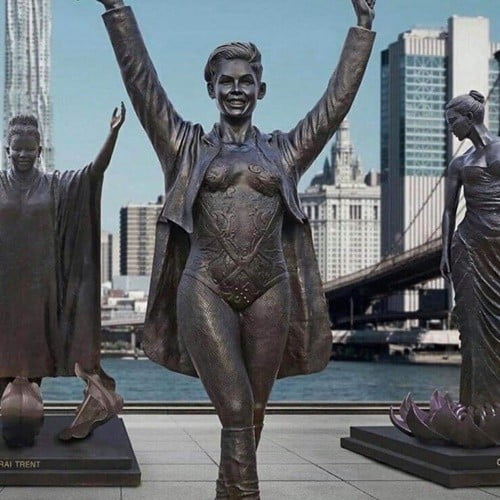 P!nk is such an extraordinary woman that she is one of the 10 women who is being featured in Statues for Equality in NYC. Which is a huge honor, until you see it.
Her drummer Mark Schulman shared a photo of it being displayed and it reminds me of when we all saw Lucille Ball's bronze statue in her hometown. As in it looks nothing like the singer. It looks more like Mayor Pete Buttigieg than the Rock star.
What do you think of it? Who do you think it looks like?
The other 9 women who are being honored by Gillie and Marc are Oprah Winfrey, Nicole Kidman, Jane Goodall, Cate Blanchett, Tererai Trent, Janet Mock, Tracy Dyson, Cheryl Strayed and Gabby Douglas. It will be interesting how they turned out.
---