[ # ] Once Upon a Time in Hollywood's headshots
July 26th, 2019 under Quentin Tarantino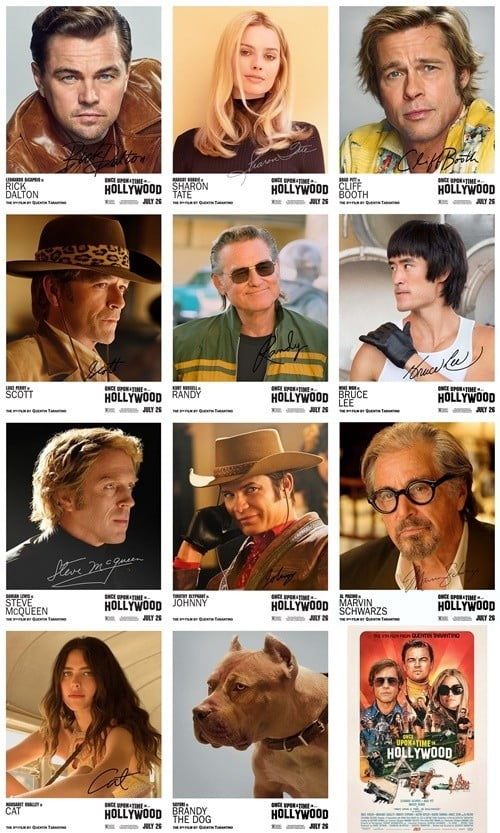 In honor of Once Upon a Time in Hollywood coming out today, Sony Pictures released headshots for the people featured in the 1969 movie.
There is a Leonardo DiCaprio as Rick Dalton, Leonardo DiCaprio as Rick Dalton, Brad Pitt as Cliff Booth, Luke Perry as Scott, Kurt Russell as Randy, Mike Moh as Bruce Lee, Damian Lewis as Steve McQueen, Timothy Olyphant as Johnny, Al Pacino as Marvin Schwarzs, Margaret Qualley as Pussycat and the real star Sayuri as Brandy.
Now that you know who is who, are going to run out to see the Quentin Tarantino movie?

---