[ # ] OMG, James Corden is sexy bald!
August 13th, 2019 under James Corden, Josh Gad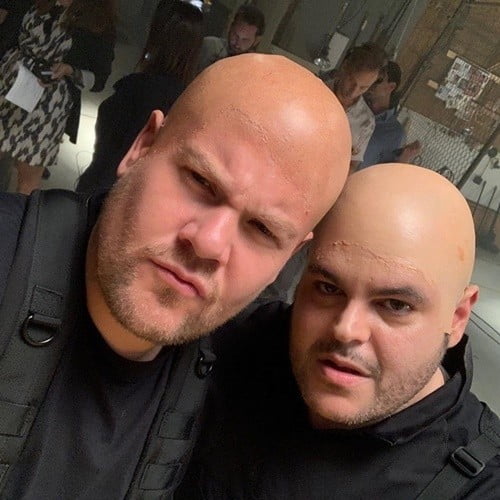 Josh Gad was on The Late Late Show yesterday. James Corden thought it would be fun if they revealed that they were the ones originally cast in this summer's biggest blockbusters. They had the roles before Brad Pitt and Leonardo DiCaprio in Once Upon a Time in Hollywood, The Rock and Jason Statham in Hobbs & Shaw and finally as Woody and Buzz Lightyear from Toy Story 4.
As we know, it did not work out for them, but we did learn something shocking about the CBS late night host. The cute Brit is actually really sexy with a chrome dome. He should shave it off ASAP and I don't normally find bald men attractive. However, on him, the Jack Russell becomes a German Shepard. Am I the only who is also turned on him by with this look?
---