[ # ] Oh no, there is a shortage of ketchup packets
April 7th, 2021 under Fast Food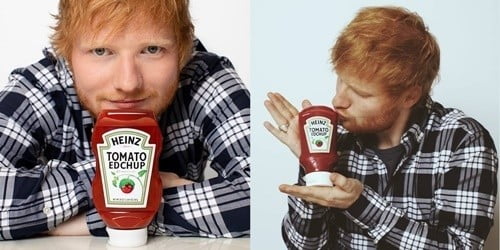 Do you want ketchup with that? That might be a problem when you go to any restaurant these days. Due to sit-down, take-out, and fast food establishments now using ketchup products, demand is greater than supply. There has been a 13% increase in demand as compared to last year. Therefore, they have had to limit how many packets you can get.
"The unmatched consumer love for our iconic HEINZ brand as well as our longstanding partnership with the restaurant industry are two responsibilities we take very seriously – which was why we made strategic manufacturing investments at the start of the pandemic to keep up with the surge in demand for ketchup packets driven by the accelerated delivery and take-out trends," Steve Cornell, Kraft Heinz's president of Enhancers, Specialty and Away from Home Business Unit, told TODAY Food.
Hopefully, they will be able to increase the supply so that people like Ed Sheeran can have catsup with their fries. Since I am not a fan of the red stuff, I am fine with the shortage. However, if it was ranch dressing, then I would be curled up in a corner crying.

---