[ # ] Nicole Richie and Joel Madden are engaged!
February 16th, 2010 under David Letterman, Good Charlotte, Nicole Richie
Nicole Richie told David Letterman during a taping that her and her baby daddy Joel Madden are engaged to be married according to
People
. After the news broke
Joel Madden
Tweeted the below before quickly removing it from his Twitter.
JoelMadden: Yep. i'm engaged. Very happy. Yeah we've been engaged for a while so your all kind of late on that. But Thanks for the hooplah all the same
JoelMadden: P.s. thats why i love my family and friends. None of them are sources. All good tight lipped people who let us enjoy it! Thanks everybody
The couple have been together for over three years and have a daughter Harlow, 2 and a son Sparrow, 5 months. No word when the two will tie the knot, but hopefully it will last because he does wonders for turning her life around in a positive way!
UPDATE: Here is a picture from Pacific Coast News Online of the engagement ring, Joel Madden did a really good with it!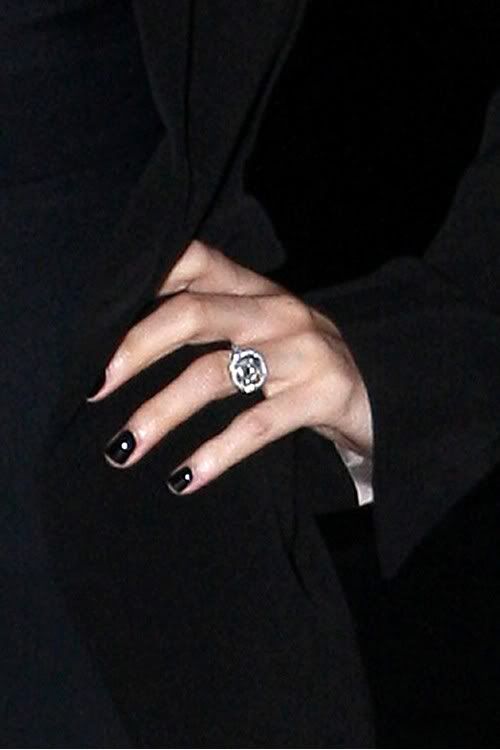 ---