[ # ] Martin Scorsese is starting to look like his dog
February 11th, 2020 under Martin Scorsese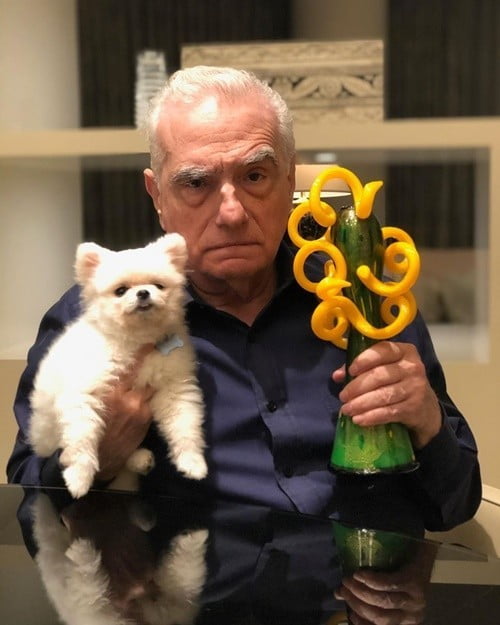 Martin Scorsese could be sad because his movie The Irsishman was shut out of the Oscars, but he is not. How could be upset after all of the sweet compliments that Best Director winner Bong Joon-ho doled out on him.
While that was only a temporary fix, his puppy Yeti is a permanent one. So much so, the legend and his best friend are starting to look like. That is so arfdorable.
Can you imagine Scorsese walking his sweet little micro Pom? You can't think of the man who makes movies about tough guys as one. Now we know when he is not behind the camera, he is just a big old softie like his puppy.

---