[ # ] Mama June and her boyfriend were arrested
March 15th, 2019 under Arrested, Honey Boo Boo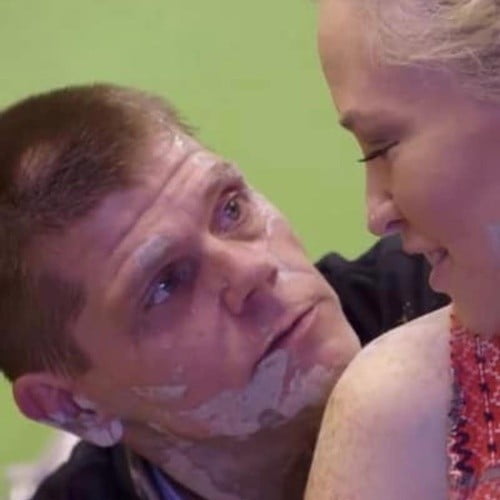 Mama June knew she was going to be in the news today, she just did not know it was going to be because she was arrested. Honey Boo Boo's mom's thought it would be all about doing press for her reality show From Not to Hot which is back on WeTV tonight. That is not what everyone is talking about now.
They are talking about how the grandmother and her boyfriend, Geno Doak, were arrested on Wednesday. According to TMZ, the couple was fighting at a gas station in Alabama and someone called the popo. When the police got there, they felt they had enough to arrest Doak on suspicion of domestic violence/harassment. Then it is reported that they also found enough to take both of them in for felony possession of a controlled substance and drug paraphernalia. Which gives a whole new meaning to GoGo Juice.
While we know what is in GoGo Juice (Mountain Dew and Red Bull), we do know what the controlled substance is that cops allegedly found on Honey Boo Boo's mom. We also do not know if WeTV will continue to air her series which will show the couple fighting this season. I have a feeling they will let this season run its course and then cancel it. That decision is still weeks away. And Mama June is no Lori Loughlin.

---