[ # ] Look it's My Two Dads!
October 28th, 2019 under 80s, Reunions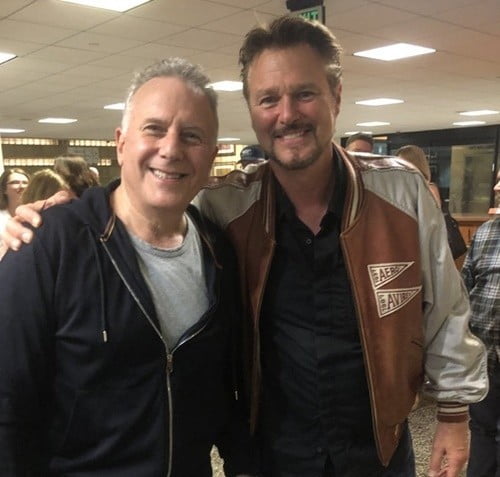 Back in the late '80s, young girls were addicted to watching My Two Dads. We were jealous that Nicole Bradford had not one but two really totally rad fathers. Ever wonder if the dads would still get along today now that she has most likely moved out of their really cool apartment?
The answer is yes! Over the weekend, Greg Evigan went to see Paul Reiser in a play and we got to see Joey Harris and Michael Taylor together again! Looking even better now than they did then.
There has to be a way they can do a revival of this show. Maybe she moves back in with them after all three of them just got divorced? As Reiser suggested, they can call it "My 2 OLD Dads."

---