[ # ] Lego Master is hosting Lego Masters
October 30th, 2019 under Will Arnett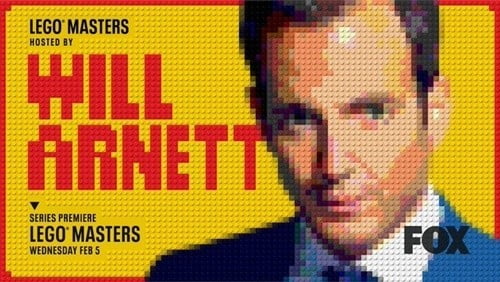 On February 5th, Lego enthusiasts are going to compete on Lego Masters and today Fox announced who will be hosting the competition show. It is Batman. As in Lego Batman aka Will Arnett. The plastic superhero had this to say about his new job, "It gives me piece of mind to be able to continue building my relationship with The LEGO Group."
What exactly is the game show? It will bring imagination, design and creativity to life when teams of LEGO enthusiasts go head-to-head, with infinite possibilities and an unlimited supply of LEGO bricks. Teams of two will compete against each other in ambitious brick-building challenges to be crowned the country's most talented amateur LEGO builders. In each episode, the competing pairs who impress the judges the most will progress to the next round, until the finale.
As someone who knows people who are addicted to Lego, I cannot wait to see what they do on the game show. It is incredible what they can do with those little plastic blocks that hurt to step on.
You know what would be awesome? Is if each week, the eliminated pair had to walk over a Lego carpet as they bid adieu.

---