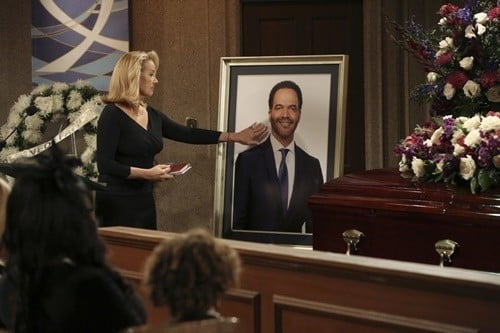 On Febraury 3rd, Kristoff St. John passed away suddenly. That left The Young & The Restless in a tough situation. How would they handle the real life death of one of its longest characters. Today, they revealed how they will write off Neil Winters, a man who has been with them for 27 years.
Starting on April 23rd, Genoa City will be shocked to learn of his sudden passing. Over the next three days, they will remember their friend and family member. Shemar Moore, Christel Khalil and Eileen Davidson will return to say goodbye to him. Stan Shaw, Kristoff's longtime friend and co-star from Roots: The Next Generations will appear as the Reverend at his funeral on April 25.
Then on April 29th, St. John will get a stand-alone tribute episode where current and past cast members like Victoria Rowell and Mishael Morgan will talk about the man that touched all of their lives.
This is a storyline no soap opera wants to do, but you know they will do a good job remembering someone that has been with them for over a quarter of a century. Get the tissues ready because we are going to need them.
---