Now we know why Marcus Coloma didn't film his final General Hospital episodes
December 28th, 2022 under TV Soaps. [ Comments: none ]
For some stupid reason, General Hospital opted not to renew Marcus Coloma's contract, and we don't know why.
When the actor was told that he would not be back in 2023, it was reported that he didn't film his final episodes as Nikolas Cassadine. But we didn't know why he didn't film them. Now we know what happened. And it is not as salacious as we thought it was.
"As mentioned in a statement provided by ABC, we wanted to confirm that Marcus 'will no longer be playing the role of Nikolas Cassadine. His last airdate will be at the end of January.' Marcus has wrapped his 3-year contract with General Hospital and has thoroughly enjoyed working on the show with such a talented group of actors, writers, producers and directors," his spokesperson wrote in a statement to Deadline. "Unfortunately, due to health issues with his recent Covid exposure, the network graciously agreed that he should not film the remaining few days of the year."
Personally, I think General made a huge mistake. But as they say, "One man's loss is another man's gain." Someone is going to gain his talent, and I can't wait to see who does.

---
Why would General Hospital let Marcus Coloma go?
December 20th, 2022 under TV Soaps. [ Comments: none ]
Marcus Coloma is one of General Hospital's biggest stars since he joined the Soap Opera in 2019. However, the Daytime Drama decided to part ways with Prince Nikolas Cassadine.
And his departure is causing drama. According to Daytime Confidential, the actor refused to film his final scenes after he was fired.
I can't blame him because he deserved better than what they did to him. But I think he will be fine and we will see him on our televisions again soon.
The actor has yet to address his departure.
His last episode will air next month, according to Soap Opera Digest.
UPDATE: Marcus Coloma confirms his time on the show has come to an end, and he wants to thank his fans and GH family. To hear what else he has to say, then click here!

---
Days of our Lives will honor John Aniston the day after Christmas
November 16th, 2022 under TV Soaps. [ Comments: none ]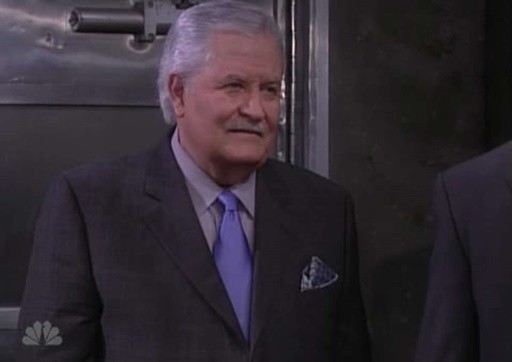 John Aniston passed away on November 11th at the age of 89, but we are still going to see him on Days of our Lives. Therefore, Peacock is going to honor him during his final appearance, which will stream on December 26th.
Even though the Soap Opera will be saying goodbye to the man, who has been with them since 1985, it is not the end of his character's story. The Daytime Drama's representative told E!, "In terms of finishing this storyline of Victor Kiriakis, we are still working this out."
I am sure the writers will come up spectacular ending for one of Salem's most notorious residents. I can't wait to see how they do it because you know it is going to be one for the ages. That is because the bad guy always goes out with a bang.

---
BTWF: Tobey Maguire on General Hospital
October 4th, 2022 under Before They Were Famous, TV Soaps. [ Comments: none ]
Before Tobey Maguire was a good boy in Spider-Man, he was a bad one on General Hospital. He looks the same now as he did when he was 16 in that 1992 episode.

---
The Bold and the Beautiful is turning 9,000
September 1st, 2022 under The Price is Right, TV Soaps. [ Comments: none ]
CBS Daytime is going to have some big milestones season, and it starts with The Young and the Restless celebrating its 50th season on the air starting on September 30th. In honor of the Soap Opera's actual 50th birthday in March, we can expect several fan favorites to return home to Genoa City. I hope that Doug Davidson is one of them.
Then on April 14th, The Bold and the Beautiful will air its 9,000th episode. Imagine how many weddings, fights, deaths, and births we have witnessed in all of that time.
Almost as much money as Drew Carey has given away during his 15 seasons on The Price is Right.
That is one more season than Wayne Brady has been hosting. Let's Make a Deal. And that game show is kicking off the season on September 19th by giving luxury cars all week long.
It is going to be busy on CBS when the sun is out this season, so make sure to rest up for it.

---