BTWF: Oprah Winfrey on All My Children
June 15th, 2022 under Before They Were Famous, Oprah Winfrey, TV Soaps. [ Comments: none ]
Before Oprah Winfrey saved All My Children on OWN channel, she made a guest appearance on the Soap Opera. How sweet was the 27-year-old making her network TV debut back in 1981?

---
Days of our Live's Bo and Hope together again!
May 2nd, 2022 under TV Soaps. [ Comments: none ]
Last month, Peacock announced that they were another season of Days of our Lives: Beyond Salem. If that is not good enough for you, then the news that Bo is going to do a Stefano Dimera should get your sand flowing.
In other words, Peter Reckell is going to reprise his role for the first time since 2015, and he will be joined by his Soap Opera lover Kristian Alfonso as Hope, who left the Daytime Drama in 2020.
Anyways, now that we know that one of Soap's greatest couples is reuniting, we want to see them together again. Today, the actress shared a photo of her TV husband walking to the set, and it is hotter than any of their scenes together. Not in a sexual way, but it definitely got me all excited! Especially because they both still look as good as they did when they started playing a couple back in 1983. Can you believe it has almost been 40 years? It doesn't show on them.

---
Days of our Lives brings back Bo and Hope for Beyond Salem
April 18th, 2022 under Peacock, TV Soaps. [ Comments: none ]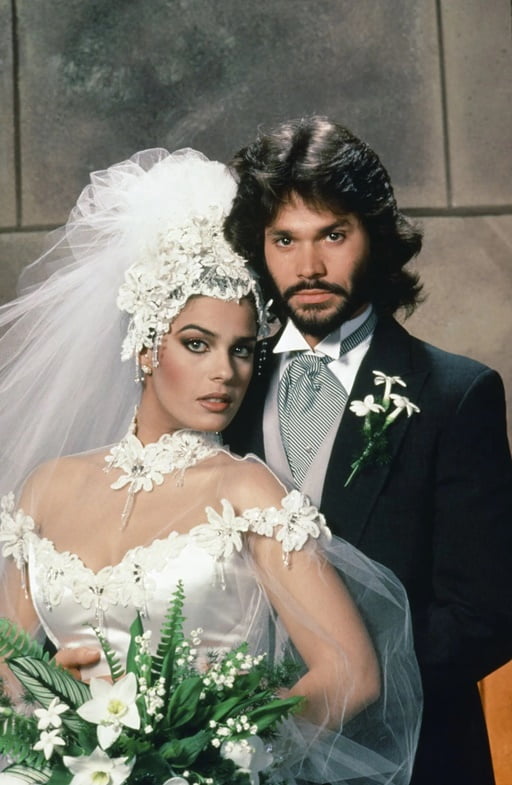 Peacock has renewed Days of our Lives: Beyond Salem for a second season, and they are bringing in the big guns. And when I say big guns, I mean the big guns. How big? Peter Reckell and Kristian Alfonso are reprising their roles as Bo and Hope for the limited series, which will air from July 11th through July 15th.
Alfonso departed the show in 2020 and made it sound like she would never return. I guess she should have taken a note from her co-star and Soap Opera husband, who said never say never.
The action-packed new season will follow the fan-favorite couple as they travel the globe from Monte Carlo to Hong Kong. Along the way, they will reunite with Dr. Marlena Evans (Deidre Hall), John Black (Drake Hogestyn), Patch (Stephen Nichols), and Kayla (Mary Beth Evans).
Executive Producer Ken Corday said, "Being able to build off of the storylines from Days of our Lives to create another exciting series for the audience brings myself, the Corday Productions team, and the cast so much joy. I cannot wait for the fans to see what we have in store next!"
He is not the only one. I can't wait to see Bo back on my television again because we have been missing him.

---
CBS gave Bold and the Beautiful a beautiful gift for their 35th anniversary
March 2nd, 2022 under TV Soaps. [ Comments: none ]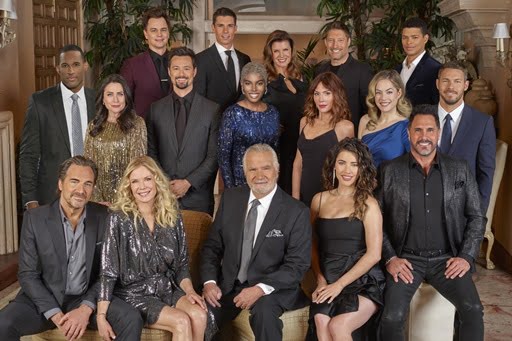 The Bold and the Beautiful is going to turn 35 on March 23rd. However, CBS couldn't wait to give the Soap Opera its anniversary present of a two-year renewal.
"35 years ago, I would have never imagined what was in store," said Bradley P. Bell, executive producer and head writer of THE BOLD AND THE BEAUTIFUL. "Since our premiere in 1987, it's been a fantastic journey and incredible experience for all of us. We would not be here if not for the invaluable support of CBS and our millions of fans around the globe for their loyalty and support."
Because of their global success as the #1 Daytime Drama in the World, the news comes as no surprise.
To see some interesting stats about the show's 35-year history, then click here!

---
BTWF: Ming-Na Wen on As the World Turns
January 18th, 2022 under Before They Were Famous, TV Soaps. [ Comments: none ]
Before Ming-Na Wen played a doctor in ER, she studied law on As the World Turns. She looks the same now as she did when she was 24 in that 1988 episode.
Wen talked about her first big role to Kelly Ripa on Live with Kelly and Ryan, and what she says is so true. Soap Operas are the best training ground for actors. To hear what she said, then click here!

---