[ # ] Kraft Macaroni and Cheese is getting a new name
June 22nd, 2022 under Junk Food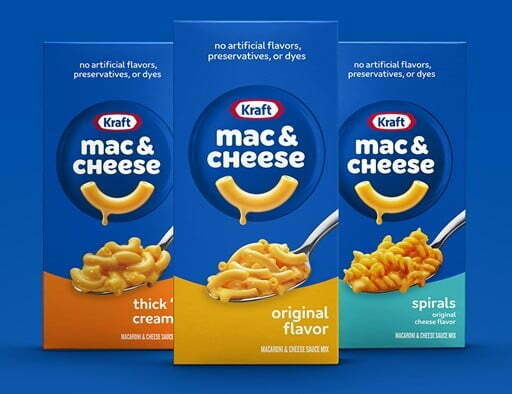 Have you ever called Kraft and Macaroni and Cheese that? No, you haven't. For the last 85 years, you have been calling Kraft Mac & Cheese. Therefore, Kraft is changing the name to the shortened version starting in August.
"We know that people aren't turning to comfort food as a guilty pleasure, they are positively embracing comfort, saying yes to feeling good, saying yes to caring for themselves," said Victoria Lee, Kraft Mac & Cheese Brand Manager. "There is a familiar, craveable, positive comfort to Kraft Mac & Cheese that makes it so special and iconic to millions of people across the world and our new look is a reflection of what our brand means to our consumers."
What do you think of the name change? I am thinking, what took them so long?

---