[ # ] Jorge Garcia is bananas about his new wife!
June 23rd, 2019 under Jorge Garcia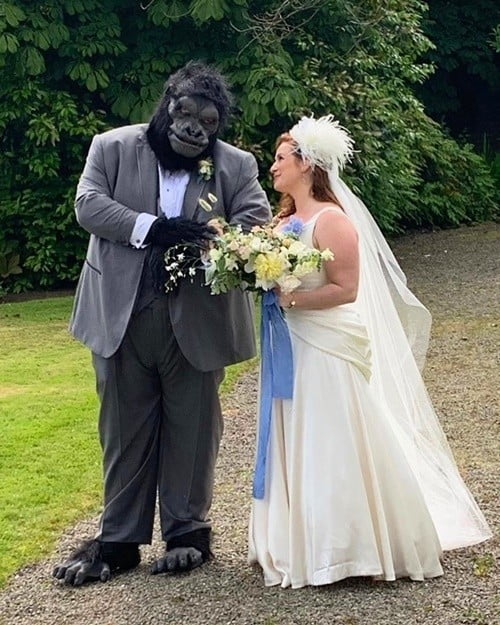 Jorge Garcia and Rebecca Birdsall tied the knot on Friday in Ireland. In typical Garcia style, he made sure to wear a costume for part of their big day. However, during the ceremony, he wore the costume he was born with a grey suit over it. Any woman that is willing to love both looks on her wedding day is a keeper. Therefore, I think this couple, who both appeared on Hawaii Five-0 will celebrate a Five-0 wedding anniversary.

---