[ # ] John Stamos dreams of Nick Jonas
March 7th, 2019 under John Stamos, Jonas Brothers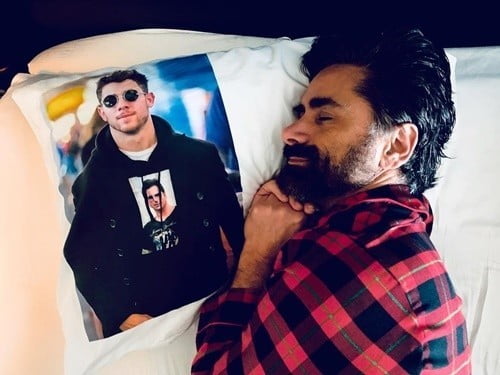 Long before teen heartthrobs the Jonas Brothers were born, John Stamos' poster was on the walls of teenage girls. Even Nick Jonas knows how sexy the Full House star is because he wore a shirt with Uncle Jesse on it. Which was such a turn on for Stamos, that he made a copy of that photo and put it on his pillow. Causing him to have the craziest dream.
Now you just have to wonder if the new dad is more in love with Nick or the fact that he is wearing a shirt with the actor's face on it. Things that make you go hmmmm.
BTW you cannot spell John Stamos with Jonas!

---