[ # ] Joe Jonas and Sophie Turner are married again
June 29th, 2019 under Uncategorized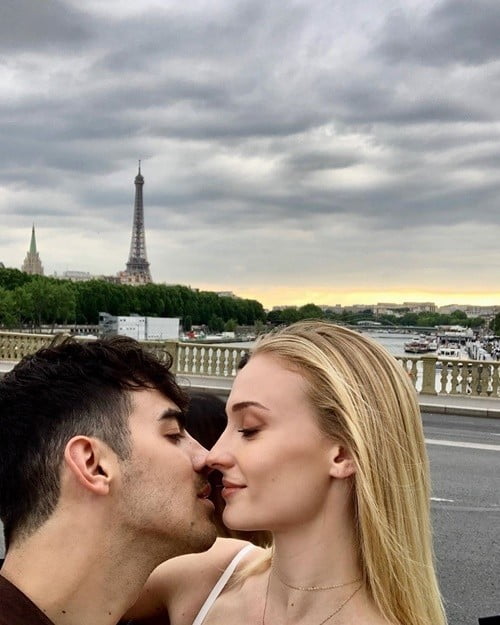 Almost two months after Joe Jonas and Sophie Turner said, "I do," in Las Vegas, they did it again today in Paris, France in front of family and friends including his brothers and her Game of Thrones co-stars. According to E!, they both cried when they read their vows to each and everyone stood up and cheered for their love when they were done.
Their Vegas wedding was also explained. In order for a marriage to be recognized in the States, they need to get married in America. That is why they got married by Elvis Presley before they did in the city of love.
No word if Diplo was at today's nuptials, but something, in me, says that he was not.

---