[ # ] Jason Momoa doesn't need a shirt!
February 25th, 2019 under Helen Mirren, Jason Momoa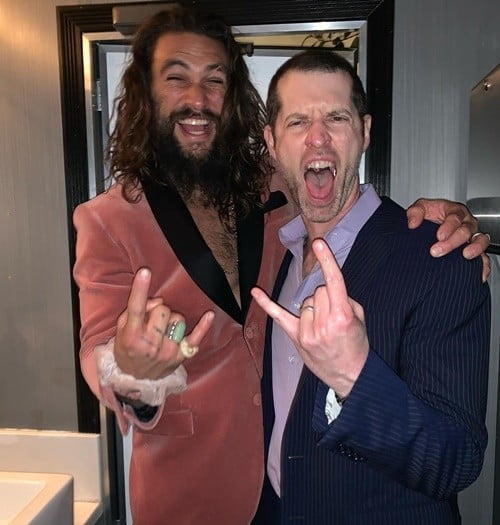 Jason Momoa wore a shirt at the Oscars, but as soon as it was over he took it off. His pink velvet tux looks even better without that distracting white cotton button down. Then again, he would look even better without the suit, but rules are rules.
On that note, everyone thought he matched his Fendi scrunchie to his custom made tux by the late Karl Langerfield, but that was not the case. Aquaman wrote, "Love to send my deepest aloha to @karllagerfeld RIP @silviaventurinifendi @jeanneyangstyle for taking my pink velvet scrunchie and turning it into a suit. Unko KARL your a legend. Mahalo for my first suit." What a first suit to own!
I wish I could have turned someone of my old Scrunchies into dresses. I used to try to match them to my clothes but it never truly worked.
What did work, was Momoa's chemistry with his fellow presenter Helen Mirren. The actor shared a photo from their rehearsal and it is even better than what we saw during the actual show. To see it, then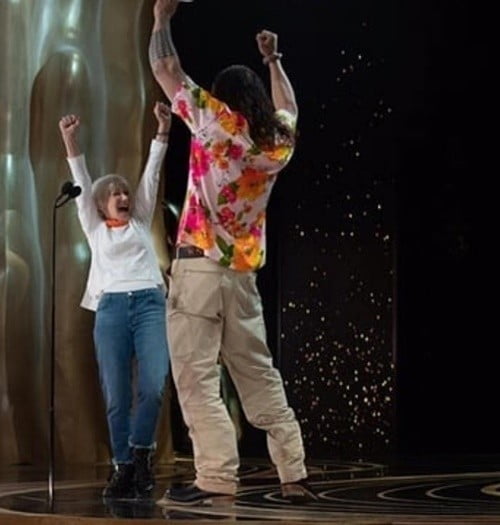 ---