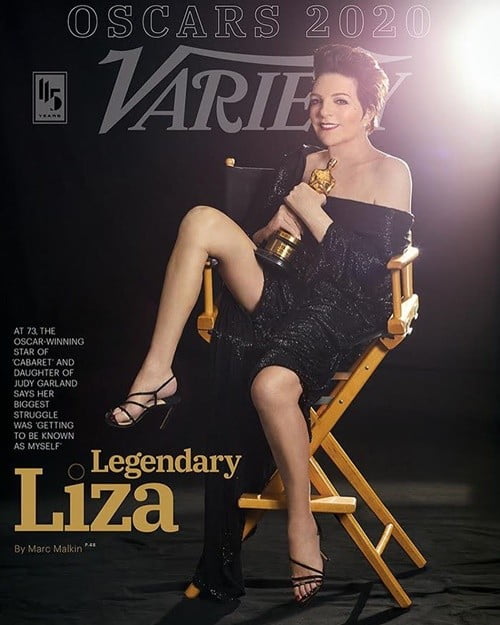 Liza Minnelli gave a rare interview with Variety, and she posed for the cover. I cannot get over how gorgeous and youthful the legend appears to be. She looks just like she did when she won the Oscar for Cabaret in 1973. That is why she is Liza with a Z; the Z is for sizzzzzzzzle!
The cover story was not only about the photograph, but it was also about the interview. The Hollywood legacy talked about her parents Judy Garland and Vincente Minnelli. She talked about how positive and encouraging they were with her. She had an amazing childhood because of how her parents raised her and not because of who they were.
She wanted to be a dancer, so they gave her the classes and let her move to NYC when she was just 16 years old. Shortly after she arrived there, she landed a Broadway show that earned her a Tony. At 19, she was the youngest Tony winner. When she won the Oscar, her father screamed so loud it gave her tinnitus. That is how proud he was of his little girl and the woman she became.
We hear stories all the time about the problems that Judy Garland had with her life, and it sounds like she was sad all the time. This interview paints a happy picture. It explains why her daughter always seems so vivacious. It is what she knows because that is what her parents showed her. As they she was brought up with love and light.

---