[ # ] Is Jennifer Garner having her baby?
December 31st, 2008 under Ben Affleck, Jennifer Garner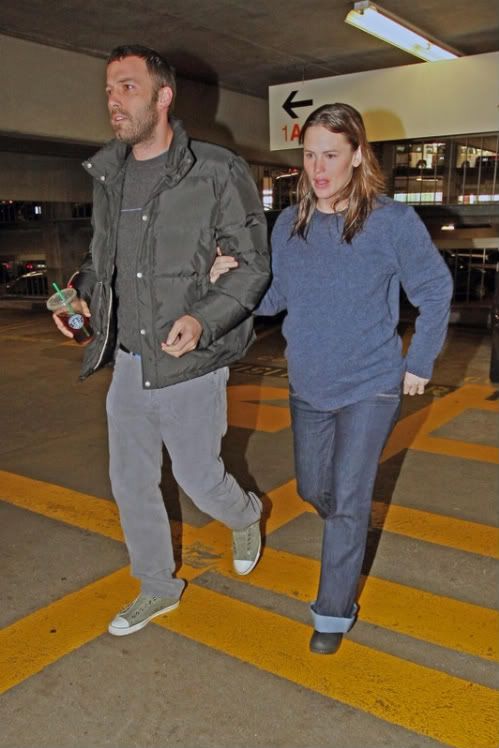 Jennifer Garner was seen with Ben Affleck walking in to Cedars-Sinai today. Which has everyone wondering is it just a doctor's appointment or will she have the last or first celeb baby of the year??? I think it is time because of the bag that woman is carrying and the way Ben is holding her and the expression on her face. What do you think? Either way we will know soon enough…
UPDATE: According to OK! magazine it was just a doctor's appointment and Jen is home getting ready to celebrate the New Year waiting for her new baby!!!
---