[ # ] Is Jane Seymour really 68?
July 15th, 2019 under Are they really their age?, Jane Seymour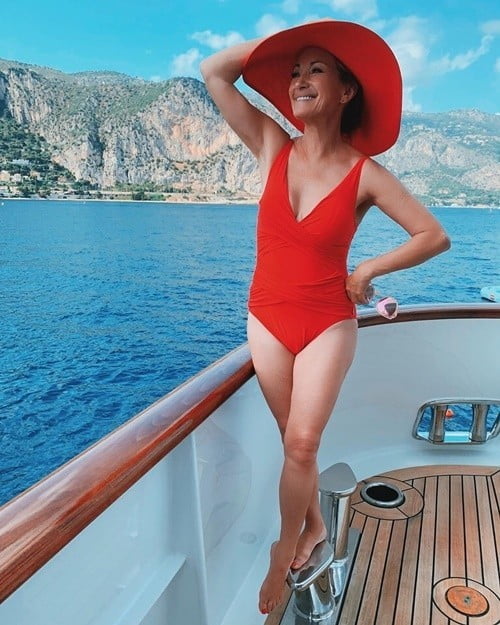 It is the summer, the weather is nice and Jane Seymour wanted to enjoy the day on the water. If you are going to be on a boat, then you will want to wear a bathing suit in case you want to go for a dip. That is exactly what the actress did.
Can you believe she is 68 because she is red hot in that one-piece? That is not the body of a senior citizen, it is more like one of a senior in college.
I want to know medicine Dr. Quinn is taking to look like that!

---