[ # ] Is it just me or does Nicole Kidman in Being the Ricardos look like Eric Stoltz in Mask?
December 22nd, 2021 under Keith & Nicole Urban, Lucille Ball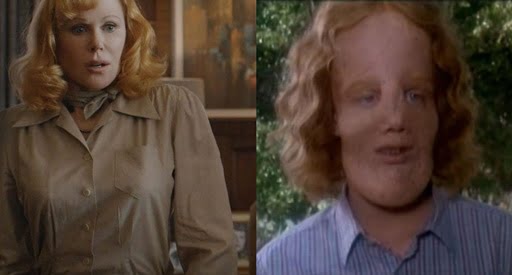 So yesterday, I decided to watch Being the Ricardos on Prime Video, and I couldn't get past something. Nicole Kidman's prosthetics in the movie made her look more like Eric Stoltz playing Rocky Dennis in Mask than Lucille Ball. So much so, I spent most of my time listening to the movie as compared to watching it. Do you see it too?

---