[ # ] Is Dan Conner ready to date again with Katey Sagal on The Conners?
September 9th, 2019 under John Goodman, Roseanne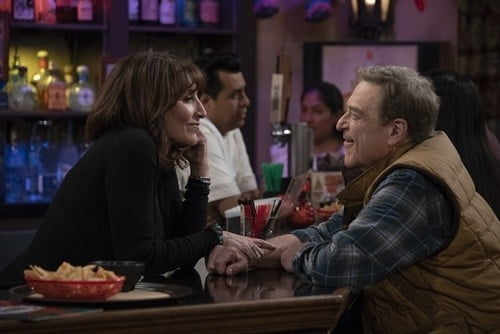 Last season, Katey Sagal guest-starred on The Conners as an old high school friend of Dan Conner's (John Goodman). He was not ready to date because it was so soon after Roseanne had died. This season, she will be back for a 10-episode arc on The Conners.
Which makes you wonder if she will be playing his love interest. ABC did not say that she is, but the press release did say, she "is catching up on lost time with him while in Lanford." What else can that mean?
She is not the only person returning to the show. Beverly Harris (Estelle Parsons) is back to torture her daughter Jackie (Laurie Metcalfe). Chuck Mitchell (James Pickens Jr.) is there comfort his friend and business buddy Dan. Finally, Darlene (Sara Gilbert) is still getting some from Ben (Jay R. Ferguson).
The Conners is back with all-new episodes on September 24th. Sagal joins for its third episode.

---